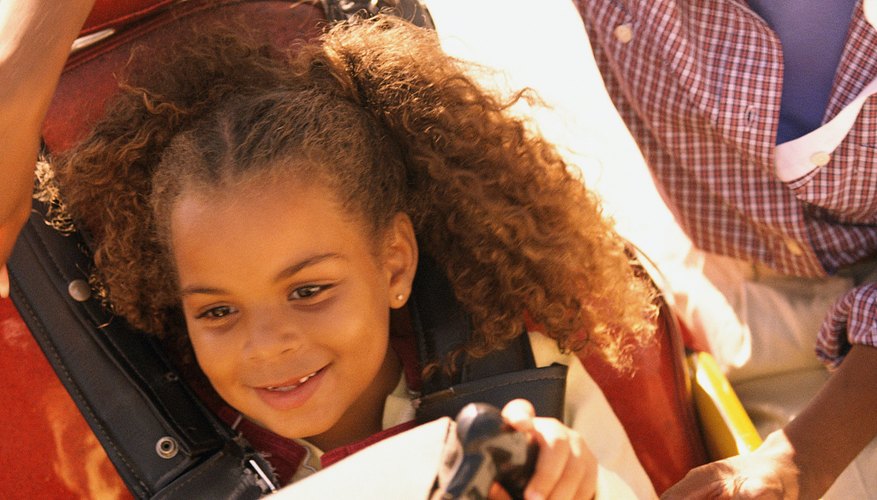 Plymouth is located in the Plymouth Charter Township area, about 25 miles from Detroit, Michigan. The town was settled in 1825, became a city in 1832 and by 1871 was home to the Plymouth Railroad Station -- and the only location in the state with railroad tracks that could take trains in all four directions. In modern days, Plymouth is a community with a large, gorgeous park system and a bustling downtown. Whether you live in the Plymouth area or are planning a visit, you'll find an array of fun family activities.
Area Events and Festivals
There are lots of events and festivals that take place in Plymouth throughout the year. During the summer, the Independence Day celebration at Plymouth Township Park includes a 4th of July parade, an old fashioned picnic and fireworks. In September, the Fall Festival takes place in downtown Plymouth and includes a community picnic, carnival rides, a car show and children's activities. Santa's Arrival takes place at the end of November and gives kids the opportunity to meet with Santa, drink some hot cocoa and watch the tree lighting in Kellogg Park.
Parks and Recreation
The City of Plymouth Parks and Recreation Department maintains 12 city parks as well as recreation areas -- and also offers some special programs for kids. At the Ice Arena, kids can just have fun ice skating or join a youth hockey league. There are also baseball, softball and soccer programs available. Additionally, your children can choose from a wide variety of classes, camps and programs, such as the Yo-yo/Juggling Camp for ages 8 to 14 where kids can advance their yo-yo skills and learn some juggling tricks, too. At the Around the World Camp for ages 5 to 9, children will learn about places around the world like the Eiffel Tower and Mayan Temple. Younger children, ages 1 to 3, can go to the Kids Corner Jumping Class for free play, bubble games and story times.
Family Fun Centers
If you make the 10-minute drive to Canton, your family can enjoy some family fun at the Zap Zone Fun Center. Here, you'll find attractions like laser tag, glo-golf, go-karts, a jump zone and bumper cars. In the arcade, your family can play some of the redemption games to gain points that they can trade for prizes. Alternatively, you could go to Sportway, 12 minutes away in Westland, where you and your kids can ride the go-karts, hit some balls in the batting cages and enjoy a game of miniature golf.
Skating and Bowling
Plaza Lanes is located right in Plymouth and features family-friendly activities like traditional bowling, cosmic bowling, youth leagues and a game room that includes air hockey, pinball and racing games. You can also take your family to Skatin Station, 10 minutes away in Canton, for open skate times or to attend one of the events like Rollers and Strollers for kids ages 7 and under. Traditional and inline speed skating lessons are available for the whole family.