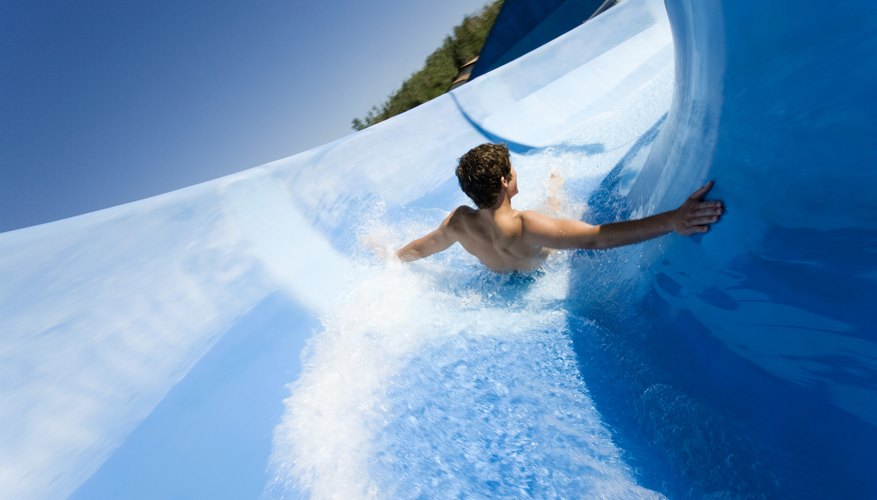 Huntsville is a thriving, bustling town nestled in the Tennessee Valley in the northernmost part of Alabama. Rolling green hills, lush greenery and the beautiful Tennessee River surround the city. There's no shortage of family activities in Huntsville -- and there are several intriguing options in the surrounding metropolitan area, as well.
Learning Venues
The U.S. Space and Rocket Center (rocketcenter.com) right in Huntsville is a must-see for families with a fascination for outer space. Here, your family will see hundreds of space artifacts, view spacecrafts and get an idea of how it feels to blast off to outer space in the on-site simulators. For a wide range of educational opportunities, head to Early Works (earlyworks.com) in the heart of Huntsville. Early Works is made up of three museums. Your family will learn about the history of Huntsville through hands-on exhibits such as bread baking, spinning the lathe at the cabinetmaker's shop and seeing law making in action at Constitution Village. At the Children's Museum, the kids can interact with a talking tree, make music on giant instruments and dress up for pretend play. At Huntsville Depot, your family will experience life on the railroad with authentic sound effects, moving trains and plenty of artifacts. Take your young scientists to Sci-Quest (sci-quest.org), also located in Huntsville. Here, you'll find hands-on activities for kids of all ages as well as special events like Arbor Day and Earth Day celebrations.
Outdoor Attractions
Huntsville has numerous parks (hsvcity.com) such as Bell Mountain and Cove Park with playgrounds, picnic areas and open space for a family game of soccer or baseball. Take your family to Cathedral Caverns (alapark.com), which is about 30 minutes away in Woodville. Here, your family can enjoy a fascinating venture into the earth as they wander through the caves. Stop at Stalagmite Mountain, the Frozen Waterfall and Goliath, a 45-foot stalagmite. The Huntsville Botanical Gardens (hsvbg.org) is a garden oasis right in the city. Wander the quiet trails in the park where you'll catch a glimpse of colorful flowers, exotic plants and plenty of wildlife such as birds, insects and butterflies.
Amusement and Entertainment Attractions
Right in Huntsville is Southern Adventures (southern-adventures.com). Here, your family can spend the day enjoying amusement park rides, splashing and swimming in the water park, playing a round of miniature golf, climbing the rock wall and finding gold on a treasure hunt. A 30-minute drive to Decatur will bring your family to Point Mallard Park (pointmallardpark.com), which is a large water park and play area. Here, the family can ride down the lazy river, splash in the wave pool, zoom down water slides and relax in one of the shady lounge areas. The Squirt Factor and Duck Pond are designed for small children and include water-soaked play areas and shallow splash zones. About 15 minutes from Huntsville in Madison is Monkey Town Play Center (no website; 256-325-5867). Here, the family can jump the day away on the inflatable play structures and create masterpieces in the chalkboard room. There's a special play space for toddlers, too.
Additional Activities
Ride the rails at the North Alabama Railroad Museum (northalabamarailroadmuseum.com), located right in Huntsville. In addition to an interesting train ride tour, the museum also showcases a huge selection of rail cars, including sleeping and dining cars, and other railroad artifacts. Also in Huntsville is Burritt on the Mountain (burrittonthemountain.com). Here, the family can tour the mansion, wander through the barnyard, which has live animals as well as watch blacksmith, spinning and cooking demonstrations. For an entertaining animal activity, take the Harmony Park Safari tour (no website; 256-723-3880). As you family drives along the 2-mile stretch, you'll see zebras, antelope, buffalo, camels, ostriches, snakes and crocodiles from your car windows.