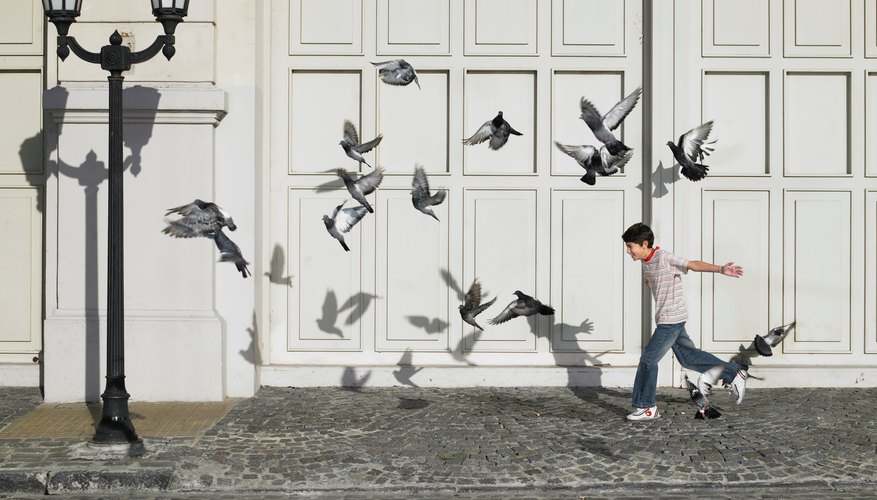 A trip to Europe with the kids in tow is stressful enough. Factor in having to navigate strange streets and sometimes even stranger food and it may be enough to keep you on this side of the pond. European cities court foreigners with the promise of a myriad cultural experiences but when you're struggling with strollers or hyperventilating over hyper kids, it's hard to know which cities will best accommodate the family.
Stockholm, Sweden
With its wide sidewalks and many pedestrian areas, Stockholm is a stroller-pusher's dream. Ever considerate of juggling kids and travel, hop onto a Stockholm bus with little ones in a carriage and the ride is free. Restaurants lure parents with highchairs and kiddie cuisine to tempt the pickiest palates -- while museums offer specific picnic rooms for the budget-conscious, brown bag crew. Leave the car behind, since the underground transit system serves most attractions. Kids under 7 luck out by riding free with an adult, and after noon on Fridays, a parent can take his whole brood -- up to six children under 12 at no extra charge. With plenty of green space, play areas and child-friendly facilities, it would be difficult to find a city more in tune with a child's needs.
Madrid, Spain
It's likely that if you're a parent in Spain, then your kids will be in tow most places you go. Weddings, restaurants, shows -- embedded into their culture, the Spanish adore the little ones and children are welcome in most places. Madrid is designed with the young in mind with its new play spaces, wider sidewalks and plenty of parks for outdoor family time. Family-friendly activities abound both within the city and on its outskirts. An amusement park, a water park, a zoo and an aquarium compete for attention, along with an 'Urban Beach' complete with jet sprays and vapor clouds. In 2011, the Madrid Rio Project revitalized the waterfront with a 6.2 mile stretch, specifically designed with family recreation in mind. Among other things, seventeen earth-friendly play spaces dot the area with exciting additions like a zip-line to thrill the young and young at heart.
Berlin, Germany
Famous for a great wall which sometimes separated families, Berlin has now arguably become one of the most family-friendly cities in Europe. One of its prized inventions is the Kindercafe -- a cafe for caregivers with a furnished play space for the little ones. Sip a cup of coffee while the tots enjoy freshly pressed juice or stock up on diapers and baby food while they enjoy the facilities. Getting to one of the Kindercafes should be easy via public transportation -- all subway stations are wheelchair and stroller-friendly, offering elevators for easier access.
Copenhagen, Denmark
Wonderful, wonderful Copenhagen! The famous song croons, "friendly old girl of a town!" and it might be onto something. Not only is it one of the cleanest cities you will find, but according to the Global Peace Index 2012, it is the first runner-up to the safest place in the world to live. The environmentally friendly city is a welcoming spot for families with children, offering beaches, amusement parks, child-friendly museums and lots of green space to blow off steam. Bus and train travel is made simple with reserved spots for strollers. Rent-able 'Christiana' bikes allow you to ride your whole brood and whatever else you may be transporting around town -- and women are not frowned upon for discreetly breastfeeding in public. Working citizens need not bother juggling to pick up the kids from school since it's acceptable to leave early if needed -- and employees may, by right, stay home the first day of their child's sickness. The locals love and respect children, and the city of Copenhagen, with all it has to offer, is every child's playground.