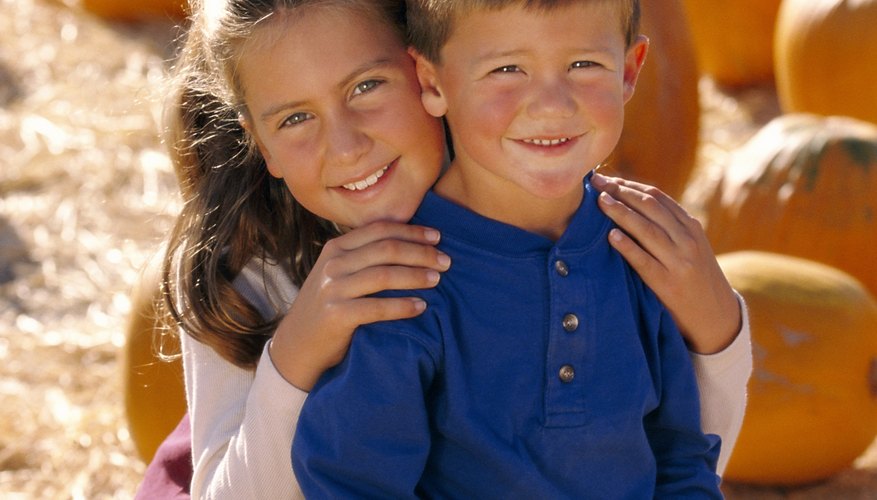 Whether you're just passing through or live in Frederick, Maryland, you'll find lots to do to keep your family busy. Enroll your child in class or enjoy the outdoors as a family. There's even an airshow, Wings over Frederick, in summer. You'll find physically active and mentally engaging activities available during all seasons.
Quiet Exploration
At the Ole Mink Farm (oleminkfarm.com), you can rent a cabin, cabinette or space in the Coffee Hollow Lodge. Enjoy a peaceful hike on the nature trail, play in the game room or go swimming in the large outdoor pool. Check out its scheduled weekend activities for both adults and kids. Some cabins are pet-friendly so you can bring the whole family. You'll find more to do at Mayne's Tree Farm (no website; 3420 Buckeystown Pike) than pick out a Christmas tree. Visit the farmers market in spring, summer and fall. In October, the farm offers hayrides to a pumpkin patch, where you can wander the corn maze, play with a pumpkin sling shot, make a scarecrow, play on the moon bounce or jump in the straw. Face-painting is on the weekends. Young history buffs will enjoy a tour of George Washington's Mount Vernon Estate & Gardens (mountvernon.org). Tour the buildings, take a wagon ride and check out Martha Washington's cooking. The pig pen features Ossabaw Island hogs and, if you're visiting in spring, you might see piglets.
Working Out Inside
The Little Gym (thelittlegym.com) has classes that incorporate movement, music, learning and fun for children ages 4 months to 12 years. Choose from classes in gymnastics, sports skills, dance, karate or seasonal sessions. It also hosts camps, birthday parties and Parental Survival Nights, where you can drop off your kids and run away for a couple of hours. Frederick Indoor Sports Center (frederickindoor.com) offers soccer, lacrosse and field hockey for kids ages 6 to 17. Camps and academy training sessions are available as well. It also offers programs for the 3 to 5 set. Frederick Gymnastics Club (frederickgymnastics.com) offers year-round lessons, along with summer camps, in its 18,000-square-foot gym. Enroll your child in a class or visit during its drop-in open gym hours.
Sports
Daybreak Excursions (daybreakexcursions.com) offers guided outdoor adventures and expeditions. Your family can spend the day climbing, hiking, fly-fishing, kayaking or exploring caves. All gear is provided so you can relax and learn from a qualified instructor. Skate Frederick (skatefrederick.com) has recreational and competitive hockey, along with figure skating programs. The Center has two NHL regulation rinks and spectator stands to watch the game or skating lesson. The center is open year-round and has public skating sessions so you can drop in for a quick skate. Drop by Terrace Lanes (terracelanes.com) and enjoy bowling in one of 36 lanes. The bowling alley also has a full service bar and snack bar, along with video games and a music system and glow lights that are turned on for late night Rock N Bowl.
More Ideas
Paradise of Fun (paradiseoffun.com) has fitness-based fun for kids ages 1 to 10. Enroll your couch potato in a karate, fitness, yoga or cardio group class or take her to run the inflatable obstacle course, play on the air bounces and use the child-sized fitness equipment. Take your aspiring golfer to the midlength Hope Valley Golf Course (hopevalleygolf.com). Younger golfers are invited, but you must be at least 18 years old to drive one of the golf carts. If you're interested in putting at practice tees, visit I-70 Golf Range (no website; 8400 E. Patrick St.) where more than 60 practice tees await. It also has an 18-hole mini golf course on site for family members who aren't interested in the practice tees.