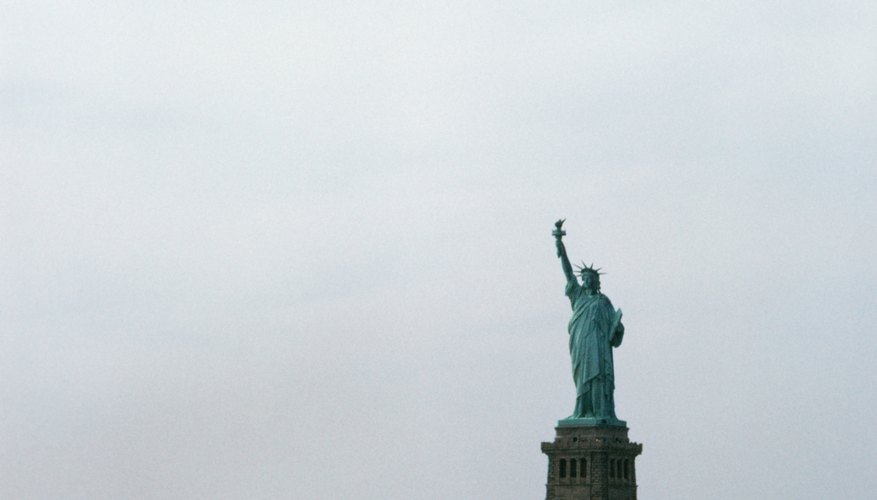 While many cruises are not designed to accommodate kids, you can find just the right dinner cruise for you and your children. New York is full of waterways, from the Hudson River in New York City to Niagra Falls. There are plenty of places you will find dinner cruises, many of which would be well-suited for kids.
New York City Cruises
World Yacht at Pier 81 offers 3-hour dinner cruises that would interest kids. It takes you down the Hudson and around the tip of Manhattan, seeing sights such as The Statue of Liberty, The Empire State Building and the World Financial Center. Live musicians accompany the meal and you are free to dance around. Hornblower Cruises provide dinner cruises with discounted tickets for children under 12. The meal consists of appetizers, drinks, a three-course menu, a dessert station and after dinner dancing. A dinner cruise with Spirit of New York Cruises will include a buffet style meal, outdoor patio seating and plenty of lively music.
Long Island Cruises
Kids would get a kick out of boarding a 65-foot paddlewheel boat. South Bay Cruises out of Brightwaters offers dinner cruises on the Laurel Kristy Paddlewheeler. The Freeport Princess is a cruise boat that sails out of Freeport's Nautical Mile. Kids can enjoy the buffet meal, festive and relaxed atmosphere and special events. Based out of Queens, Long Island Sound Cruises will welcome you and your kids aboard the Skyline Princess. Public cruises take you up Long Island Sound with a view of the many mansions and lighthouses along the shore.
Cruises Near Albany
Cruising out of Albany, Dutch Apple Cruises will take you along the Hudson River. It offers several buffet dinner choices, appetizers, desserts and soft drinks for the kids. Live entertainment is often on board including musicians, comedians and dancers. About an hour north of Albany in Lake George is the Lake George Steamboat Company. It offers a wide variety of cruises ideal for kids, including paddlewheelers, moonlight cruises, buffet dinners and entertainment cruises. Cruises are anywhere from 1 to 4 hours in length and children are admitted at a discounted rate.
Buffalo and Syracuse Area Cruises
Just outside of Syracuse in Skaneateles is Mid-Lakes Navigation. It offers dinner cruises on both the Erie Canal and Skaneateles Lake. The Erie Canal cruise is aboard a double-decker tour boat featuring a visit to the Baldwinsville waterfront, a lesson about the history of the canal and perhaps sightings of otters or blue herons. For a cruise on the Niagra River, Grand Lady Cruises out of Buffalo has a dinner cruise that welcomes kids. It offers chicken strips and macaroni and cheese for the kids, while you can enjoy the double course meal featuring sirloin fillet and sausage-stuffed chicken.