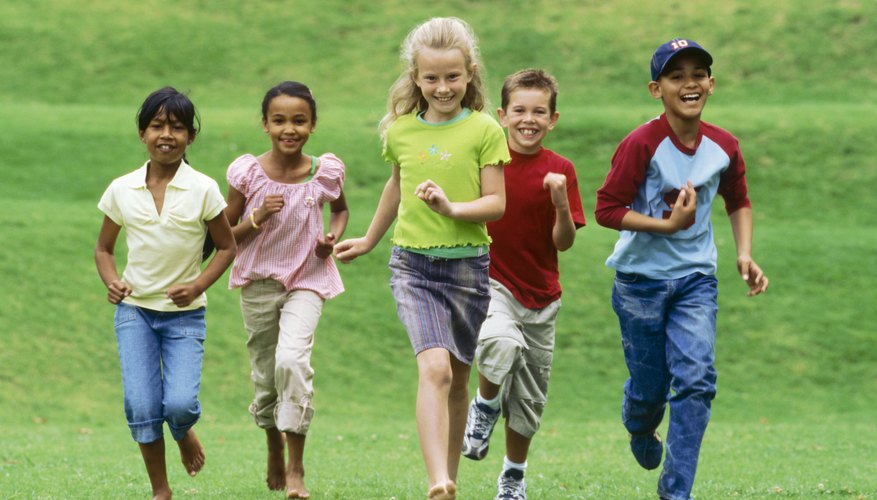 Situated in a rural setting of the province of Ontario, the town of Strathroy offers picturesque landscape with small town charm. It is close to the larger town of London, just 40 miles to the east. You will find many activities for kids, both indoors and outdoors, in this dairy farming community.
Parks and Trails
Strathroy maintains several parks with many amenities for kids. Alexandria Park is the largest facility featuring a splash pad area, a community ice rink, the Sleepy Hollow Railway which will give rides to kids, a lawn bowling green, a playground, picnic pavilions and several hiking trails. Yorkview Community Park has basketball courts, a playground, soccer fields and a baseball field. The Strathroy Water Trail is a 5K nature trail beside a river. Children will have plenty of opportunities for wildlife viewing and exploring.
Sports Activities
The Lions Club Pool offers open swimming time, swimming lessons for 3-year-olds and older, and a competitive swim team for kids who would like to take their swimming to the next level. Eleven miles from Strathroy in Mount Brydges you will find the Tri-Township Arena. Open from October through March, this outdoor ice rink provides the community with open skating for families and skate rentals. For more serious skaters or kids who need a lesson, check out the Competitive Skating Centre of Strathroy. It has basic beginner lessons, pre-competitive classes and competitive figure skating programs.
Museums and Libraries
To see what a Native settlement was like 1,000 years ago, take your kids to the Ska-Nah-Doht Village and Museum. It has recreated a village complete with longhouses, clay pot cooking over roaring fires and many authentic artifacts. The museum has several interactive exhibits geared to children including grinding corn into flour. The Middlesex County Library has a branch in Strathroy that offers several programs for children. Activities include family story time, craft days, a reading club and hide-and-seek day.
Performing Arts Classes
If you have a ballerina or a tumbler in your midst, you have a few options for classes in the Strathroy area. Dance Factor Studios offers all styles of dance instruction for children. It focuses on teaching proper dance technique while providing opportunities for teamwork and self-discipline. Needham School of Dance features programs for kids in lyrical, jazz, tap, acro, hip-hop, ballet and contemporary styles of dance from beginning level all the way up to competitive dance. Classes in baton twirling and dance readiness are also offered at this dance school.