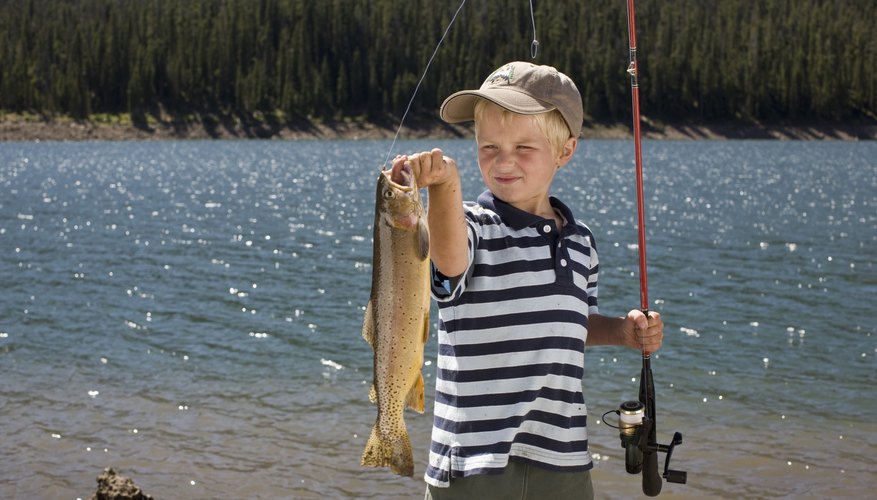 Black Hawk and Central City, Colorado are nestled among gold-flecked mining hills, rejuvenated in the 1990s by the gaming industry. Often called "twin towns" because of their one-mile proximity to each other, eager walkers often jaunt between the two historic towns. Visitors not used to breathing 8,500-foot high altitude air, can take the shuttle instead. Although known as the largest gambling area in Colorado, there are still plenty of hidden places to discover with your kids.
Historic Sites/Tours
Start the day off with a walking tour of Black Hawk, which has a rich gold mining history. Most mid-1800 buildings have been renovated and are now occupied by casinos. Head to the Gilpin County Museum for a glimpse of what life was like in Black Hawk in the 1870s. The former school features a mid-1800s main street, railroad diorama and Victorian parlors. Top off the day with a Thomas House Tour. Built in 1874, and structured around the entrance to a mine, the house reflects the typical furnishings of a middle class family in that era. Looking to introduce some culture to your child's life? Central City Opera House hosts periodic family matinees, replete with narrator's preview, autograph sessions and an optional pre-performance picnic lunch with the singers.
Mines
Coeur d'Alene Mine Shaft House sits like a lighthouse on top of Academy Hill reminding visitors of the dangerous work miners once performed. Weekend tours help your child envision miners descending 700 feet down the shaft extracting gold, silver and copper. The Hidee Gold Mine tour sets the chisel and jack hammer in your kid's hands. Chiseling her way through a main ore vein, your child can bring home a prized gold speck extracted by her own efforts.
Golden Gate Canyon State Park
If your child enjoys hiking, camping, fishing or mountain biking, take the 6-mile-drive from Black Hawk to Golden Gate Canyon State Park. Over 35 miles of trails await trekkers, cyclists and horseback riders with 12 trails aptly named after Colorado wildlife. Although anglers can fish in any Golden Gate stream or pond, leave the prize trophy trout alone in the Visitor Center Show Pond. Whether you prefer to rough it in a tent or stay out of the elements by renting a cabin, Golden Gate leaves the "light on" for all overnight guests. Your child has the opportunity to enjoy campfire programs, listening to rangers disclose secrets of the surrounding area.
Gilpin County Activities
Black Hawk's Gilpin County Community Center offers kids of all ages plenty of exercise options to stay fit throughout the year. Swim lessons include all levels and ages. Martial arts instructors teach kids Tae Kwon Do moves, while dog experts help children instruct their dog on obedience basics. Summer ushers in Little League Baseball, culminating with the Gilpin County Fair. Families celebrate the entire weekend, competing together in the Red Neck Relay Race, visiting exhibition booths, gobbling up breakfast at the Timberline Fire Pancake Breakfast and closing out the evening watching the Saturday night bonfire.