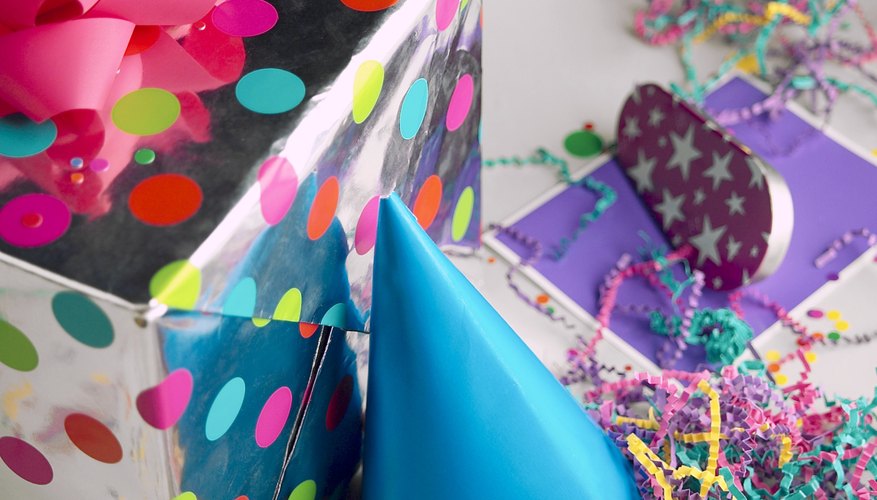 Best known for its roots in the automobile industry and Motown music, the city of Detroit, Michigan, has a surrounding metropolitan that is vast and diverse. You will have an abundance of options as you search for just the right birthday party spot in and around the Motor City.
Just for the Girls
Perhaps you have a group of girls ready for a party. My Girly Party in Farmington Hills will host your party featuring a number of different themes. Your girls can have a princess tea party, a diva party, a pajama jam or a spa party, among other options. It provides all of the accessories, costumes and supplies to make the party come together. Sweet and Sassy in Novi offers party packages designed for girls 4 to 13 years old. It has fashion show, deejay dance, enchanted princess and ultimate spa themes that come with time in the pink limo, cake, party supplies and a host.
Party at a Fun Center
There are all kinds of fun centers that are ideal for a birthday party. Located in Farmington Hills, Bona Venture Family Skating Center offers party packages ranging from small gatherings with pizza, soda and skating, to large parties needing to rent out the entire roller rink. You can have an ice skating party at the Rochester Hills Skating and Sports Arena. It has packages that include a private party area, pizza, soda, paper products, setup, cleanup, time on the ice and a party host. Putting Edge in Novi is a glow-in-the-dark miniature golf facility that offers party packages. It includes unlimited drinks, pizza, 18 holes of mini golf, a party host, a customized birthday poster and arcade tokens.
Tumbling and Climbing Parties
For the younger kids, you may be interested in finding a play place or indoor playground. GTC Gymnastics Center in Rochester Hills will host your party, featuring time in the gym to swing on the Tarzan rope, jump in the foam pits, tumble around on the mats and play interactive games led by your host. It also provides help with setup, serving and cleanup. Jungle Java in Clinton Township is a jungle-themed indoor playground with slides, tunnels, climbing toys and a separate toddler area. It has birthday packages featuring cake, setup, cleanup, party favors and a host. Tiny Town in Northville is an interactive town for kids. It has grocery stores, a veterinarian's office and a house. Party packages include a party room, all the supplies and a host to help with setup and cleanup.
Party and Learn
In Rochester Hills you will find Dinosaur Hill Nature Preserve. It has birthday parties themed around nature and exploration. You can have a bug parties, a dinosaur party or a season party. At the Detroit Zoo in Royal Oak you can purchase the Wild Safari birthday package. It consists of a party tent, zoo-themed decorations, pizza, drinks, cupcakes and ice cream. Additional add-ons are available, such as temporary tattoos, magic shows, a pinata and zoo photos.The Michigan Science Center is another idea featuring hands-on science exhibits. A number of party packages are available, including animal crafts, music creation and chemistry experiments.