The Best Caribbean Resorts for Single Parents
Club Med Punta Cana
Club Med Punta Cana, on the Dominican Republic Island of Hispaniola, bills itself as a "tropical family paradise." This beautiful resort, located on a white sandy beach and surrounded by tropical flowers and coconut palms, has numerous family-friendly amenities. Childcare is available for babies and toddlers, while older kids have supervised activity clubs and teens have their own special hangout called The Lab at the Ramp where they can learn to edit videos, dj and dance, or just chill by the beach. This Club Med resort will sometimes offer special promotions for single parent families with lower rates and no single supplement fee.
Franklyn D. Resort
At the Franklyn D. Resort in Jamaica, each family is assigned their own vacation nanny. This trained childcare professional can go along on outings to keep an eye on the kids, or care for them on her own so a frazzled parent can get some "me time." Children also have their own Yellow Birds Kids Club, with activities such as video games, arts and crafts, dress-up parties, snorkeling and a daily kids' buffet meal. During certain seasons, the Franklyn D. Resort will also waive the single supplement for a parent traveling with children.
Sonesta Maho Beach Resort
The Sonesta Maho Beach Resort in St. Maarten never charges a supplement fee for single parents. Up to two children ages 2 through 12 get to stay for free with a parent, and special teen rates are available for children 13 to 17. This resort has a kids' pool and a playground, and the Smile Kids Club offers activities such as sand castle contests, treasure hunts and storytelling. Each Friday night there is a kids' pizza party with karaoke, movies, games, crafts and goodie bags.
Beaches Resorts
Special single parent fun months are offered in the fall by all three Beaches resorts -- Beaches Negril and Beaches Ochos Rios in Jamaica and Beaches Turks and Caicos. During this promotion, not only is the single supplement waived for families, but each resort puts on special events just for single parents and their kids. These activities include a family beach bonfire, a beach Olympics, a family Xbox Kinect game night, dive-in movie nights and the opportunity to march in a parade with Sesame Street characters.
Information on Single Parents
The Typical Single Parent
According to the 2010 Census, there are 11.7 million families in the United States that are headed by a single parent. Of these, the vast majority are single mothers. Sixteen percent of single parents earn less than $10,000 a year, and nearly 34 percent are below the poverty level. While the words "single mother" may bring to mind someone in her early twenties, the single parents are fairly evenly spaced out among all age groups from 20 to 54.
Challenges
Parenting is a tough job, and when you're single, it can be even harder. The American Academy of Pediatrics notes that many single parents feel exhausted and overwhelmed by the many responsibilities that they must juggle. Economically, they are often the sole provider for their children and sometimes work multiple jobs to make ends meet. At home, they must balance parenting, housework and other duties, often scrimping on sleep or self-care to find enough time in the day. This can lead to feelings of discouragement and burnout or even serious depression.
Help for Single Parents
Because single parenting is so challenging, the American Academy of Family Physicians recommends getting help in whatever way you can. Enlist responsible family members or friends to watch your child while you run errands or exercise. Join a support group for single parents and share your best parenting tricks, as well as venting your frustrations to someone who knows where you're coming from. Take advantage of the resources in your community, such as parenting classes or family sports activities. If you ever feel at the end of your rope and fear you could hurt your child, call 1-800-4-A-CHILD to reach the ChildHelp USA 24-hour hotline for help.
Becoming a Single Parent
There are many different paths that lead to single parenthood. A little under half of single mothers have never been married, while a little more than half became single parents as a result of divorce, separation or the death of a spouse, according to a 2012 report from the U. S. Census Bureau. In addition, a small number of women are choosing to use adoption or artificial insemination to have children without a partner.
How Will I Be Able to Raise a Child on My Own?
Create a Support Network
Being a single parent doesn't mean you have to do all the work by yourself. Friends, neighbors and family members become crucial when you're the only adult taking care of your child. Your support network can help you with transporting your child, watching your child, helping you maintain your home and supporting you emotionally. Reach out to other single parents through a support group or through your social connections. If you have difficulty asking for help, consider that many of your friends and family probably want to help but don't know how.
Control Your Finances
With only one adult in the household, finances often become tight. Budgeting is a crucial financial step as a single parent. Your budget dictates where your money goes and helps you find areas to cut back on spending. If your expenses exceed your income by $200 each month, you know you'll need to cut back in areas such as groceries and entertainment or seek additional income. An emergency fund gives you a financial safety net if you have a lean month. Put aside as much money as you can in the savings account to serve as a backup source of income.
Focus on Your Child
With the pressure of handling all of the adult responsibilities yourself, it's easy to lose focus of the most important part of being a single parent: your child. Carve out time every day for you and your child. Don't worry about blowing the budget. Most kids are content hanging out or playing with toys they already own. Talking about the situation to your child can help both of you work through your anger, sadness or fears. Let your child know that things have changed, but you're still there.
Take Care of Yourself
Raising a child solo doesn't leave much time for your, but meeting your own needs is crucial. A healthy, energized body is better able to take care of a child. Make time for exercise and healthy eating. Your mental health is another factor that impacts your child. Counseling is an option to help you deal with single parenthood. Giving yourself a break is also key to staying positive. A few hours out of the house without your child often rejuvenates your outlook, and allows you to better parent your child.
Frugal Ways to Live for Single Parents
Grocery Shopping
If you buy groceries from the perimeter of the grocery store and prepare your food at home you will save money. Grocery store perimeter food will also feed you and your child more nutritiously. Coupons and stores that match competitors' prices reduce your food budget. Eating meals out is more expensive than preparing your own. Farmer's markets often reduce prices near the end of the day, so you can buy what farmers don't want to take home if you don't grow your own. If you have friends looking to save money on food, form a co-op and buy food in bulk. If your child attends school, purchase discounted school supplies at dollar stores or buy them in bulk with other parents.
Clothing
Mass retailers or thrift stores sell clothing less expensively than department stores. You could also trade clothing with other families who have students in your child's school. Outlet stores might offer new stuff at a discount, but it helps to know what full price is so you don't pay more than you should. Some job programs offer free office clothing, grooming supplies and makeovers for job seekers in need.
Child Care
Some communities offer child care based on your income. If you can't find or don't qualify for discounted child care, consider swapping child care with another parent through a child care co-op or hiring a stay-at-home parent to watch your child while you are working. Family members or friends who work from home might provide child care if your child is ill so you don't miss work.
Entertainment
Counting pennies doesn't mean your family has to do without entertainment. Libraries have books, movies and kids' programs that are free or low cost. The front desk staff can tell you about available discount coupons for local attractions such as the zoo, circus, movies and kids' activities. Your child's school might provide gift certificates for free food, books and entertainment for kids who have perfect attendance or qualify for the honor roll.
Single-Parent Family Ministry Ideas
One-time Single Parent Options
Single parent families are more likely to live at or near the poverty level, according to the U.S. Census Bureau. Money can be tight, so your help to buy school clothes at the beginning of the school year or Christmas gifts for a single-parent family will help make a child's day brighter. School counselors, churches and charities such as The Salvation Army or Prison Fellowship will have lists of families you can help. You could buy school supplies for a child living in a single-parent family. If you want to remain anonymous, buy a box of groceries and set it in front of the door just before you ring the doorbell and run.
Regular Ministry Options
If you're willing to get involved with a single-parent family regularly, you can offer to babysit one or two days a month so the single parent can run errands, take time for a nap or take care of other needs. You could join an organization that mentors kids and volunteer to work with a child from a single-parent family. If the family doesn't own a car, you could offer to drive the parent to the grocery store or to other necessary destinations.
Inexpensive One-time Options
Some single-parent ministry options that don't require a significant amount of time or money include volunteering at a homeless shelter on a holiday, or donating your child's outgrown clothing and toys or items you no longer wear. Offer to babysit for another single parent who needs a respite from child care or help with transportation needs if you have a car and the other parent doesn't.
Single Parents Volunteering
A church or social organization could have ministry options that allow you to interact regularly with others in need. You could volunteer to teach Sunday school or work with the children's ministry at your church. If your child's school has volunteer options, help a child learn to read or assist with homework in an after-school program where your child also spends time. If your budget allows, donate groceries to a food pantry or help distribute food when the pantry is open.
How to Give Support to a Single Parent
Ask your single parent friend what he needs -- and be there to offer that support. For example, if your single parent friend says that he'd love to have a few hours of downtime each week to just relax, offer to take his kids out for a while so he can have that. If he says that he could really use help getting his kids to and from sports practices, you could offer to help him get the kids where they need to go. When you ask a single parent what he needs in terms of support, the answer might be anything from needing a friend to listen to his parenting concerns to talking to his daughter about feminine issues that make him uncomfortable. As a friend, be flexible and try to offer that kind of support he requests.
Offer to watch a single parent's kids in a non-judgmental manner, notes author Christine Coppa in an article for "Woman's Day." What you don't want to say is something like "Just let me know if you ever need a sitter," as a single mom can misconstrue this to mean, "You obviously can't take care of your kids yourself." Instead, be specific and say something like, "I'm free on Saturday mornings, so if you want to run some errands without the kids, I can watch them for you."
Be dependable when you offer to help a single parent. According to New York-based psychologist and author Leah Klungness, when offering support to single parents you should offer to do small things that you can guarantee doing rather than offering to do so much that you can't follow through with your commitments. For example, you might want to offer to have your single friend's children over for dinner on the night he works late every week, or drive his daughter home from soccer practice because your own daughter is on the same team and they live nearby. But if you offer to feed two extra kids dinner five nights a week, or take three different kids to three different practices, you risk becoming overwhelmed yourself and have to pull back on your support, which can make it even more difficult for a single parent who started depending on you.
How to Be Happy Single Parents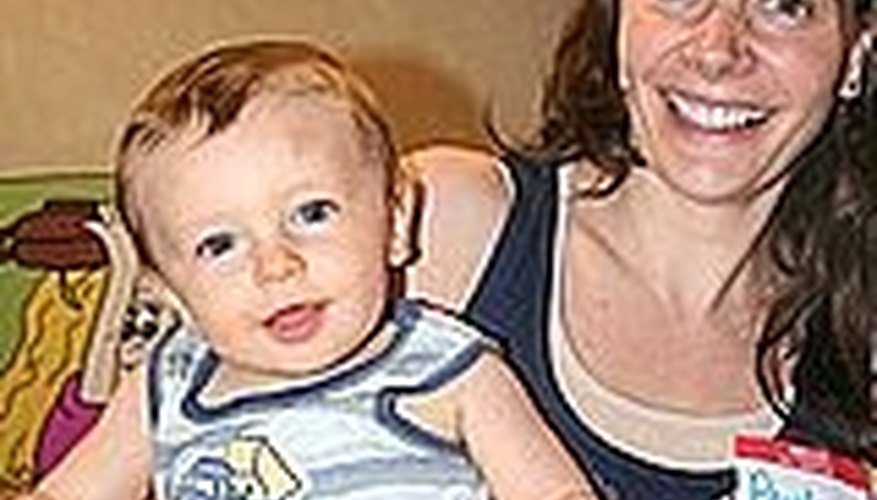 Focus on your children. If they are the center of your life, they will know it and respond. If they see that you are traumatized and uncomfortable or insecure about being alone, they will sense it and respond by reflecting your fear and insecurity. Single parenting is not a curse, and if you view it that way, so will your children.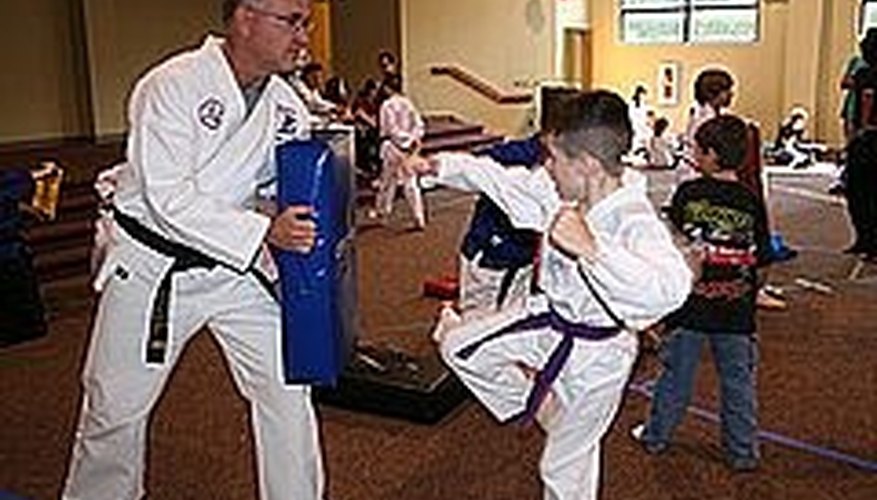 Get to know yourself. Being without a relationship or partner is a great time to get to know yourself and become comfortable being alone. Instead of thinking that you have to stay home rather than go out alone, practice being comfortable enough with yourself to go out to lunch with your favorite book, or see a movie that you always wanted to see and couldn't because your partner didn't want to. It has been terrifying to watch friends go from one bad relationship to another because they would rather be in a bad relationship than no relationship at all.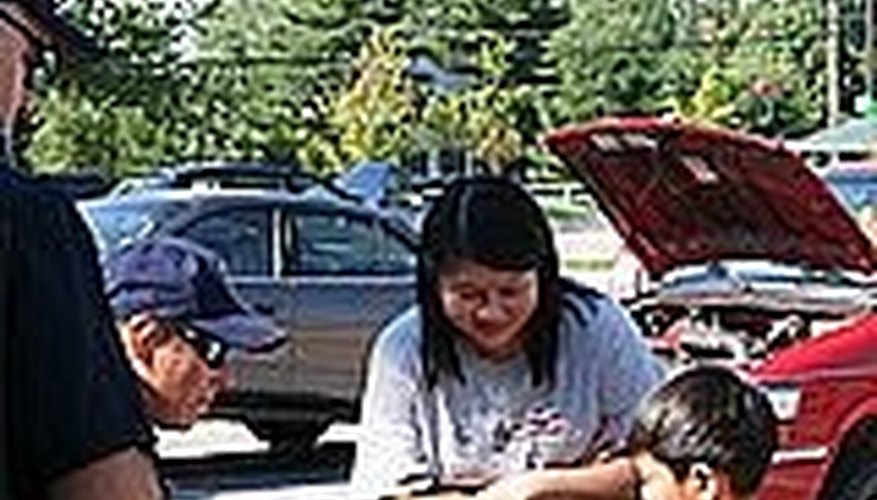 Involve your children with positive role models that reflect the missing parent. I'm not talking about finding a substitute daddy or mommy, rather, exposing your children to uncles, grandpas, aunts, grandmas, or friends that reflect the values you approve of will go a long way in filling the gap that an absent parent leaves. My children are adopted, and have no father. I mistakenly started our family believing that I could give my children ANYTHING that a man could, and I was wrong. The best I can do for them, as a single woman, is regularly let them have safe contact with men who encourage them, wrestle with them, listen to them, and reflect the best qualities of men. I have found great opportunity for this in my church.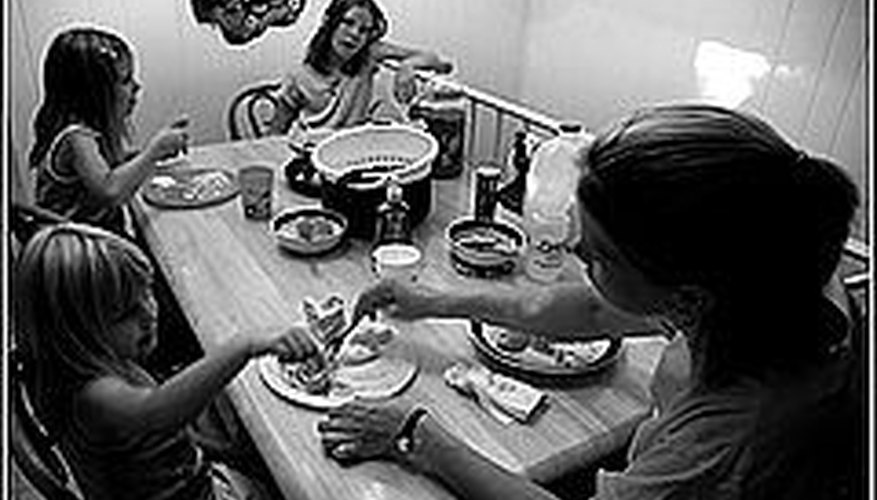 Let your children know that they complete you. If you believe that you are nothing without a man or a woman, your children will believe that, too. If you decide that you are a complete family as you ARE, and you live accordingly, your children will also believe that. If I never find a mate that I want to spend the rest of my life with, I will still be happy with my family just as it is. If I do find someone, he will be a bonus!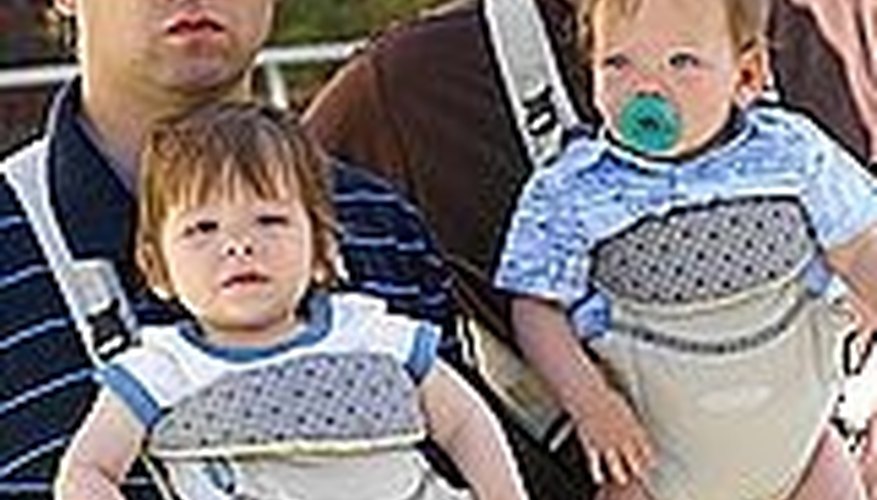 If your children are old enough to understand, and seem concerned about you being a single parent, explain to them that it is okay with you. Tell them that they complete your idea of a family, and that you don't HAVE to have someone else to be happy, but if the time is right, and the person is right for your family, you might consider an addition. If they realize that you aren't pressured, worried and concerned about being single, they won't be so worried either.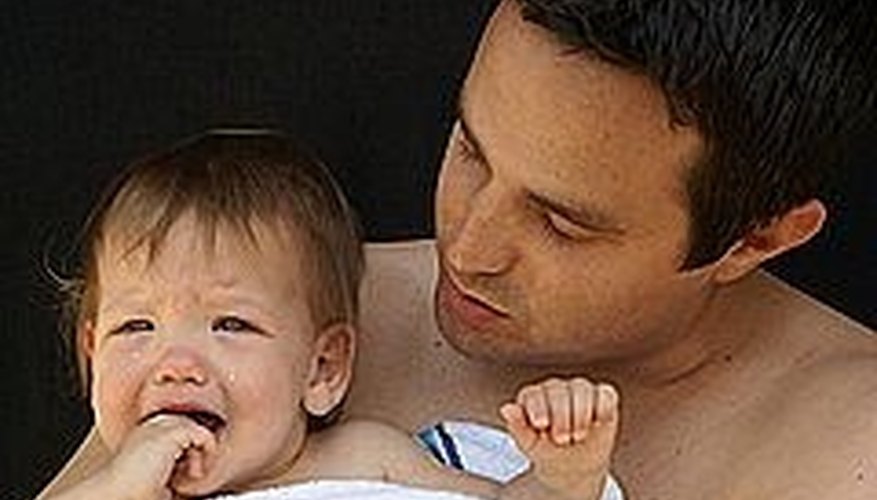 Understand that you can't be everything to your kids. If you are a guy, you can't be everything that there mother would be, because you are a guy. Likewise, if you are a girl, you cannot replace everything that a father could give to your child. Do the best you can, and look to your friends and family to fill in the gaps. Get your sister to make really cool birthday treats for your daughter's class, or get your brother to take the kids camping or fishing.
Tip
Give yourself a break. No one is perfect! Enjoy your children, pretty soon they will be gone! There's no time like the present to get to know yourself! When there's no one at the other end of the phone when you have a problem, get AAA! When my car breaks down, they come and take us home. When my father was in the hospital, they came to the hospital and cashed a check so that we could eat!
Warning
Don't be afraid or ashamed to ask for help.