How to Get Teens Out of Entitlement Mentality
Compromise on goals. When your teen demands something that you believe is inappropriate, consider your teen's viewpoint. Ask yourself, "Deep down, what does my teen want from this?" For example, a teen who is constantly begging for an overly expensive phone might not necessarily want that phone, but is instead looking for a shopping experience or looking to fit in with her peer group, both normal desires in a teen. Once you find the true reason for the request, find a way to compromise that satisfies both your needs. For example, instead of giving in and buying a new phone, take your teen out window-shopping, or allow her some extra time with her friends. With creativity, moms usually have more than one way of solving a clashing of goals.
Monitor your parenting style. If you are using a permissive parenting style, change how you react, as the permissive parenting style encourages the entitlement mentality in teens, according to Kimberly Kopko, researcher of parenting at Cornell University and author of "Parenting Styles and Adolescence." Switch away from the permissive parenting style by refusing your teen's unneeded requests, no matter how hard it might feel to do so. Permissive parents feel that saying no to their teens is difficult, but to remove the entitlement mentality, you will need to get in the habit of being firm with refusals when requests are irrational, such as a request to stay out late the night before a test.
Teach your teen emotional management. Use emotion coaching, the method coined and practiced by developmental psychologist John Gottman, author of "Raising an Emotionally Intelligent Child." In his book, Gottman discusses how parent-child relationships are often full of stress due to mismanaged emotions in children. Teens who are constantly requesting things to which they aren't entitled have a desire, which is controllable. As a parent, you can help your teen control her desires by discussing with her how emotions are natural but don't always need to be acted upon. Brainstorm with your teen other ways to satisfy her desires without always getting exactly what she wants.
Indian Parenting Styles
The Authoritarian Parent
The typical Indian family is headed by the father who arbitrates in authoritarian style matters related to family and children. Female members of the family take charge of all other matters of the house including those related to children. For the male patriarch it is more important traditionally to maintain a distance and formality in his relationship with his children. Supporters of this kind of parenting say it fosters respect for elders -- a very important ideal in Indian culture.
Joint Families
The extended or joint family is another typical feature of traditional Indian culture. Parenting is not strictly the domain of the father and the mother -- it is the business and concern of maternal and paternal aunts and uncles, grandparents, even distant relatives. An Indian child grows up in a house filled with people or in continual contact with relatives. This system is encouraged as a cradle for the well-nurtured child it but may cause the blurring of lines when it comes to parenting, some experts claim.
The Authoritative Parent
The educated, independent Indian parent will have a different style of parenting. As in authoritarian parenting, there will be limits and rules, but this style is more democratic and egalitarian than one where the child has very few rights to question or disagree the parent's edict. The increasingly educated middle class of India is now moving away from the style of parenting they had when they were children. New social studies reveal in such Indian households a child is encouraged to be independent and global in his outlook.
The New Indian Parent
The new Indian parent may be single and have an entirely different attitude towards parenting than his own parent's generation. With divorce, adoption and step-families becoming less taboo than they were in the generation before this, the new Indian parent is more open in style with his child. The small family will have both parents working and fewer children. As the concept of living becomes more Westernized, so does the parenting style. In a 21st century Indian family, traditional meets modern.
The 3 Types of Parenting Styles
Permissive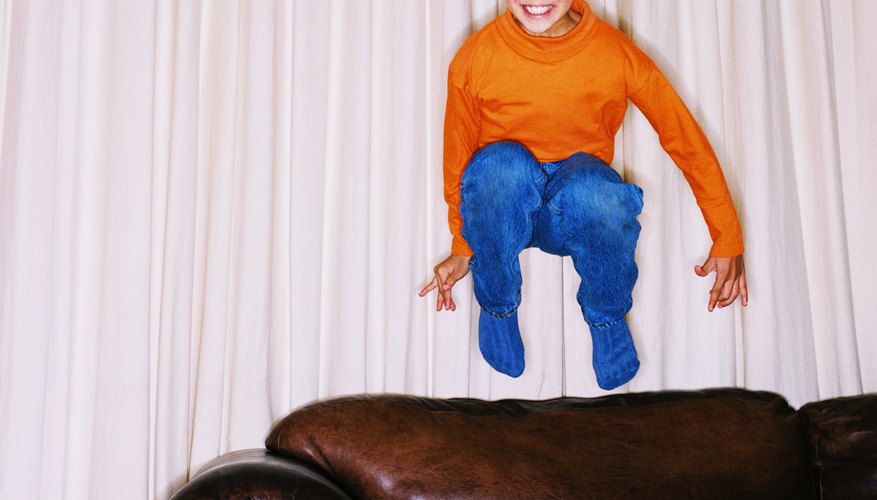 Permissive parents typically exercise little control of their children's behavior. More responsive than demanding, they tend to be lenient and give in to children's wishes and demands. Also known as indulgent parents, permissive parents often avoid confrontation with children by ignoring bad behavior instead of giving punishments. This style sometimes begins in an attempt to earn children's esteem or a belief that discipline will have no effect on already rowdy children. Children of permissive parents, given freedom and much attention at home, can become unsuccessful students and demanding people. They often lack a sense of responsibility and may have difficulty in relationships.
Authoritarian
Children of authoritarian parents receive little to no freedom, and live in ordered environments with clear, non-negotiable rules. Authoritarian parents, demanding and unresponsive, are more concerned with obedience than with children's opinions or feelings, and any questioning of rules will more likely be met with an answer such as "Because I said so" than with an explanation or discussion. Authoritarian parents focus on control and power, sometimes to the point of intrusion. They use punishments or verbal abuse readily and focus repeatedly on what children do wrong. Though this may yield well-behaved children -- often out of fear -- children may alternately rebel against such strict control.
Authoritative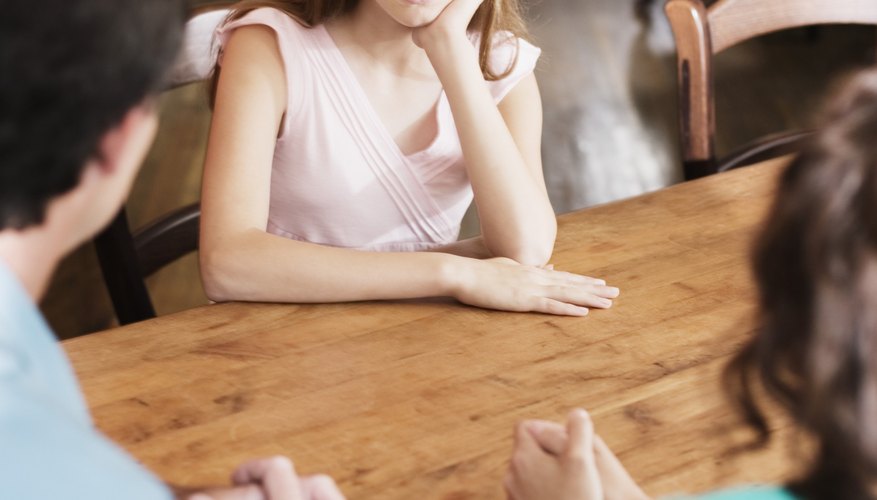 An authoritative or democratic parenting style is based largely on the ideas of respect and balance among parents and children. Authoritative parents are simultaneously demanding and responsive, assertive but not intrusive. They set high expectations and clear rules for children while providing affection and emotional support. Their children are able to make choices within reasonable limits; this allows children freedom while teaching them responsibility for their choices. Authoritative parents will listen to children's opinions, especially regarding decisions of well-being, but they will explain their own stances and stand by them when necessary. This parenting style tends to yield confident and self-motivated children who are good students and leaders.
Uninvolved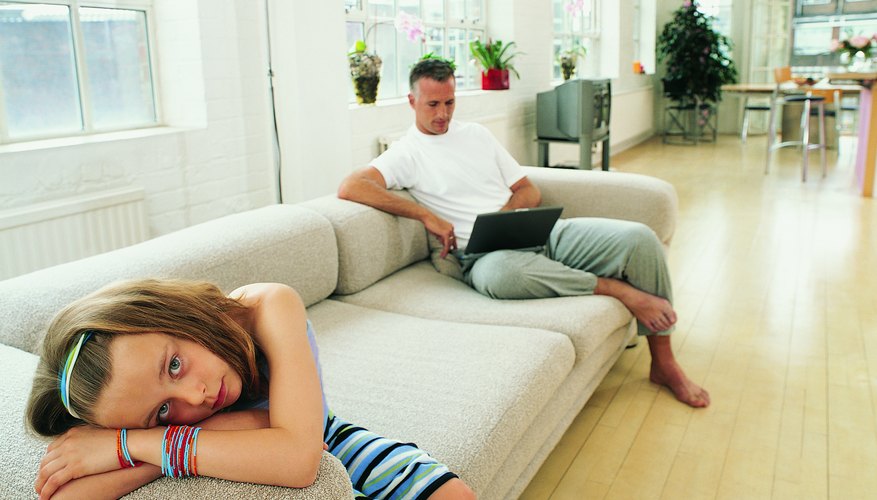 Some experts believe there to be a fourth parenting style: "uninvolved" or "passive," which is more of a lack of parenting method than a method itself. Uninvolved parenting is close to complete neglect; these parents are neither demanding nor responsive, and they can even be rejecting in the most extreme situations, according to psychology professor Nancy Darling. Uninvolved parents don't set rules for children, offer emotional support or otherwise get involved in their children's lives. Such parenting involves sometimes a complete surrender of discipline, in which case children have extreme freedom to govern themselves. Children raised by this method are likely to be poor students, followers, troublemakers, impetuous or clingy.
The Effect of Parent Behavior on Children's Discipline
Authoritative
Authoritative behavior involves setting clear boundaries appropriate for the child's age and development, which the children are expected to follow. The parents show caring behavior when disciplining, taking time to explain why their children are being disciplined, but also listening to their needs and concerns. According to the British newspaper The Guardian, this parenting behavior gives children a wide range of benefits, including having more success at school, positive social skills and a better understanding of other people.
Authoritarian
Authoritarian behavior is when the parents are in total control, and the children are expected to obey without question. The parents have extremely high expectations on their children, and discipline is seen as an important part of parenting. Punishment is harsh if the children misbehave. There is little communication, and parents do not take time to explain the reasons for discipline their children. According to the Canadian Parentastic website, children from authoritarian parents can become aggressive and rebellious, and they often have problems with self-esteem.
Indulgent
Indulgent behavior involves catering to the child's wishes and not having any real boundaries or rules. Discipline is minimal or not carried through, and the parents love their children unconditionally and accept them for who they are, and do not want conflict with their children. Laura Berk claims that as the parents let the children do what they like and do not discipline them, the children lack respect for authority figures, suffer at school and show more anti-social behavior than children from other parenting styles.
Uninvolved
In uninvolved parenting, the parents are permissive and do not have any boundaries or rules because they do not have much interest in their children's lives. There is no real discipline because the parents do not care The parents may be emotionally detached from their children, and according to the Guardian, this uninvolved behavior can lead to child neglect. The Journal of Gerontology: Psychological Sciences and Social Sciences claims that children of uninvolved parents have a higher risk of substance abuse, anti-social behavior and depression.
Authoritarian and Authoritative Parenting Styles
Authoritarian Parenting
Authoritarian parents believe their child should do exactly as they say for no other reason than they are the parents and are in charge. Strict limits and boundaries are set, with little to no room for flexibility for the child. The child is not allowed to question or debate the rules and consequences. There are high expectations in all aspects of life for the child, from grades to sports.
Authoritative Parenting
The authoritative parent creates a balance between setting strict limits or rules and letting the child make decisions herself, even if it means she will sometimes make a bad decision. These parents offer support and lend an ear to encourage positive decision making. They are willing to listen to their child's opinion on rules and may even compromise at times. They set realistic expectations, rather than unattainable ones. They are not permissive, however. They will set strict rules that are inflexible for major decisions such as dating age, curfew and doing homework.
Children of Authoritarian Parents
Children raised by authoritarian parents will often rebel, and the teenage years can be hard for both the child and parent, with lots of fighting and rule breaking. They also have a hard time making their own decisions once they are out of the house and living on their own because they have had little practice in doing so. They may also lack self-discipline and self-control, as these skills were always handled by the parent. Psychologist Madeline Levine reports in "The Price of Privilege" that these children often have "low self-esteem, poor social skills and high rates of depression."
Children of Authoritative Parents
Multiple studies over 40 years have demonstrated that children with authoritative parents become healthy, self-confident adults. Levine states that research has shown that these children have "better social skills, higher grates, lower rates of substance abuse and less depression than children from either permissive or authoritarian households."
Parenting Techniques & How They Affect Children's Intimate Relationships
Authoritative
Researchers at BYU confirm that authoritative parenting styles are the most likely to produce psychologically healthy, well-adjusted children. These children usually grow into adults who are capable of enjoying intimate relationships with others. Authoritative parents mix setting boundaries and enforcing rules with a willingness to listen to their children's thoughts and feelings. Authoritative parents are likely to foster secure attachment and a sense of warmth in their relationships with their children.
Authoritarian
Authoritarian parents, like authoritative parents, set boundaries and enforce rules. Unlike authoritarian parents, however, authoritative parents are strict and unwilling to negotiate with their children. Children of authoritarian parents are more likely to experience an anxious attachment to them. Any warmth and love shared between the two is shadowed by the child's fear of reprisal for unacceptable behavior. This type of parenting style is more likely to cause the adult children to feel anxious about their intimate relationships, and it may be more difficult for them to form these types of relationships.
Violence
Doctors at the University of Nebraska reviewed studies of approximately 900 adolescents, their upbringing, and their dating behavior. Poor parenting was associated with perpetuation of violence and victimization among the teens. Poor parenting was defined as low parental warmth and the use of corporal punishment. Therefore, physical abuse and low parental warmth does affect children's intimate relationships. Children raised with little warmth and with physical punishment are more likely to either beat their partner or accept beatings from the partner.
Permissive
Permissive parents have few to no rules regarding their children's behavior, although they may express warmth and love. These kids may have high self-esteem but they lack the maturity that comes with responsibility. They also lack the ability to regulate their emotions as well as more mature adults. This affects their intimate relationships because they are less likely to accept responsibility for their behavior.