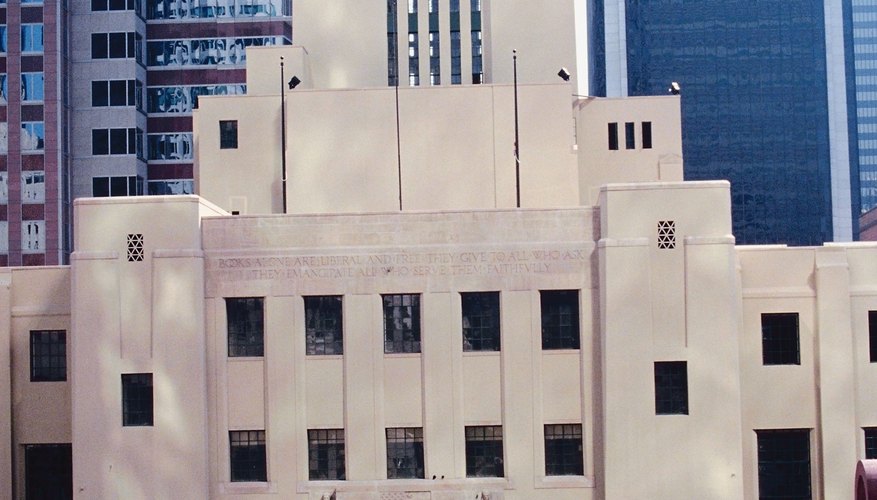 The Los Angeles area welcomes more than 40 million annual visitors to see city attractions. Area temperatures average 68 to 84 degrees during the year and rain rarely interferes with outdoor activities. Families looking for weekend entertainment in this mild climate have plenty of choices in the City of Angeles, and frequently the fun comes for little or nothing for admission.
Sports
Families who enjoy sports have a choice of games in Los Angeles throughout the year. The city hosts the Dodgers baseball team, Clippers and Lakers basketball teams and the Kings, the city's NHL hockey team. The local sports action includes collegiate team play at the University of Southern California, University of California, Los Angeles and any of the local branch campuses of the California university and state college system. Local play also includes minor league play on the weekends by the Los Angeles Outlaws, part of the Southern California Football Alliance.
Museums
Los Angeles has many museums with special exhibits for families featuring natural history, art and science. The Petersen Automotive Museum, in the city's Miracle Mile neighborhood, is home to vintage cars displayed with backgrounds of famous Los Angeles locations, including film premieres and drive-in restaurants. The Chinese American Museum, Getty Center, Japanese-American National Museum and the Latino Museum of History, Art and Culture all feature weekend family programs focused on art, culture and history that involve educational presentations and craft workshops.
Nature Exploration
Los Angeles has dozens of parks and recreation areas, including places to boat, camp, fish, test model toy boats and remote-control airplanes, play golf and hike. City parks also offer places for outdoor weekend activities such as horseback riding, lawn bowling, paddle boating, picnicking, horseshoe pitching, and outdoor swimming -- with wading pools for young family members. The park facilities at Griffith Park, the Audubon Center at Debs Park, Point Fermin Park and Lighthouse and Sepulveda Basin Wildlife Reserve present formal nature programs and weekend wildlife walks for families. Griffith Park weekend programs include family kayaking and boating instruction and the park sponsors programs to plant new trees in city parks.
Music and Stage
Families who enjoy music, dance and song have a choice of weekend concerts and dance programs put on by Los Angeles fine art groups, including the L.A. Opera, Dance at the Music Center, Center Theatre Group, L.A. Master Chorale and the L.A. Philharmonic. Activities during the year feature family programming and free admission for some indoor and outdoor performances sponsored by the Los Angeles County Arts Commission and the City of Los Angeles Department of Recreation and Parks.