It's summertime and the living should be easy, with a chance to cool off in swimming pools, rivers, lakes, the ocean or even wading pools. However, without constant adult supervision, fun-filled water activities can turn deadly for kids. Although most fatal water accidents don't make headlines, the Centers for Disease Control and Prevention reports more than 3,000 unintentional drownings in pools occur each year -- a staggering average of 10 a day. Most victims are 14 and younger, and for every child who dies, four more receive emergency care. An additional 500 drown in boating-related accidents. Children should never swim unattended, even if they are competent in the water. Hotel and motel pools pose a definite danger. And although crowded public pools with lifeguards on duty provide a reasonable level of safety, it's always wise to know where your children are, as drownings can and do occur before a lifeguard recognizes the problem. It may be difficult to imagine that a wading pool with less than a foot of water can be deadly, but a small child can drown in less than 2 inches of water. "There are 7 million pools in the United States and even nonfatal drownings can cause brain damage resulting in long-term disabilities," said John Drengenberg, safety director at Underwriters Laboratories (UL), an independent, not-for-profit product safety testing and certification organization. "Eighty percent of those who die are male, and children ages 1 to 4 have the highest rates."
Avoiding Water Tragedies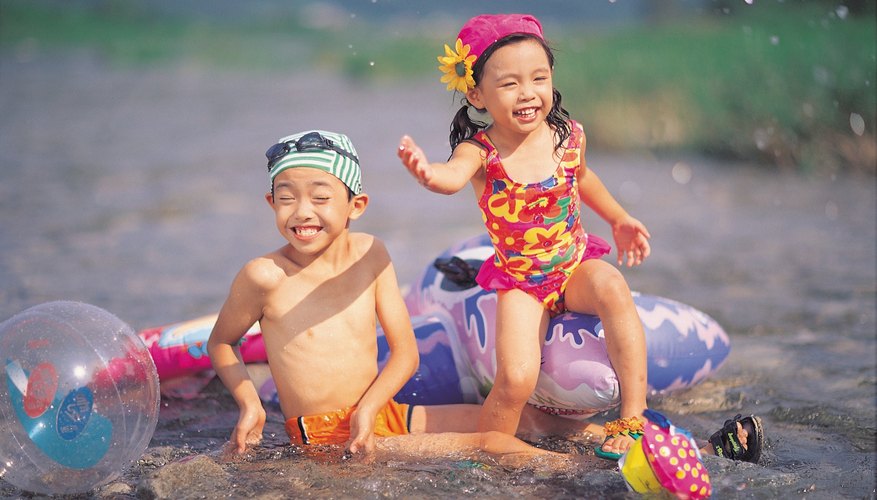 Parents often think swimming lessons are the best way to avoid water tragedies. But kids who know how to swim are apt to take chances a more mature person would never take.
Drengenberg says that you can avoid accidents by applying a simple 10/20 rule: "A supervising adult should scan the pool every 10 seconds and be within 20 seconds of reaching the pool."
When families get together, everyone may think that someone else is watching the pool, which can mean that no one is watching the pool. You need to appoint at least one adult to supervise. And while adults may be tempted to ask an older child to look out for the younger ones, an older child is still a child -- and children are easily distracted. An adult should always be assigned to pool duty.
Inner tubes, floaties and water wings can create a false sense of security. They aren't life preservers and can deflate quickly, leaving a child floundering. It's also easy lose a grip on swimming "noodles," which keep kids afloat only as long as they grasp them tightly.
"Unlike the movies, kids don't scream and thrash," Drengenberg said. "Drowning is a silent death. They simply slide under the water and are never heard from again."
If a child is missing, don't waste time looking around the house or neighborhood. Go directly to the pool. Drengenberg explains that the quicker you get the child out, the better the survival rate with minimal brain damage.
To ensure the safety of wading pools, remove all toys, empty the pool and turn it upside down. Hot tubs, too, pose a hazard. Always keep them locked and covered.
In-ground and large pools that require particular vigilance -- not just for the family, but also for uninvited neighborhood kids who might sneak in when you're away. You'll need to install at least a 4-foot fence with self-latching gates that a young child can't reach. The addition of an alarm that sounds when the gate is opened further increases safety.
To improve swimming pool safety, have drains inspected for cracks and teach kids to stay away from their suction. Trim overhanging branches so adventure-seekers won't be tempted to swing from the limbs while swimming.
You also need to be smart about where you and your kids swim. Know how deep the water is and avoid isolated swimming spots, as you need someone to hear you if you call for help. Leave the cold-water swimming to the real polar bears. If the water temperature is less than 70 degrees F, it can trigger hypothermia.
Boating Safety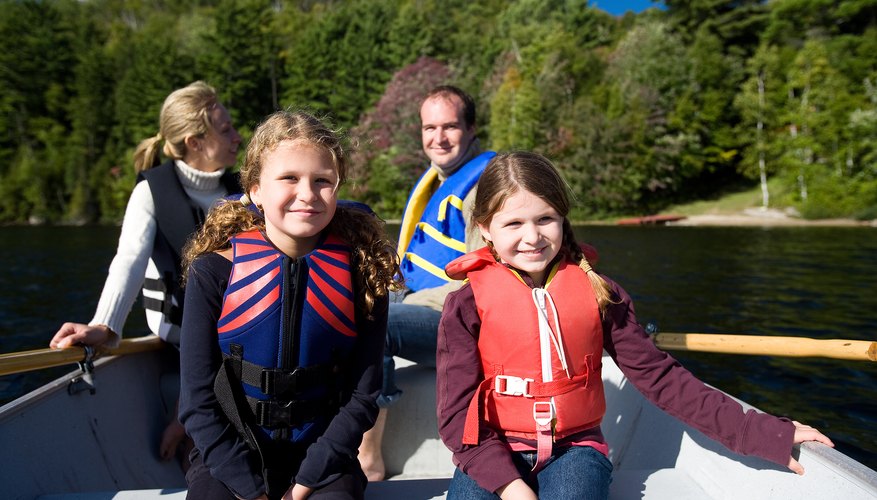 Water safety doesn't apply only to swimming. When it comes to all water activities, safety should always be your first consideration.
"If you're boating," Drengenberg said, "make sure you have U.S. Coast Guard-approved/UL-Listed Personal Flotation Devices (life jackets/PFDs) for each person onboard. Approved vests turn an unconscious wearer's face up in the water and offer a better chance for rescue." The U.S. Coast Guard reports that 88 percent of people who die in boating accidents are not wearing PFDs.
Specific PFDs are designed for activities like boogie boarding, kite surfing, paddle boarding and water-skiing -- and each has different requirements. Every boat must be equipped with the appropriate PFDs to fit the "crew" and suit their activities.
Jackets should fit snugly and be tested in shallow water to see how they perform. Look for rips and holes, and make sure straps and hardware are in place. Check for fit by pulling up on the jacket's shoulders to make sure it keeps a child's chin and ears from slipping through the neck holes. As children grow, buy larger PFDs just as you buy new clothes and shoes.
Playing in the water should be fun -- and safe -- for everyone.