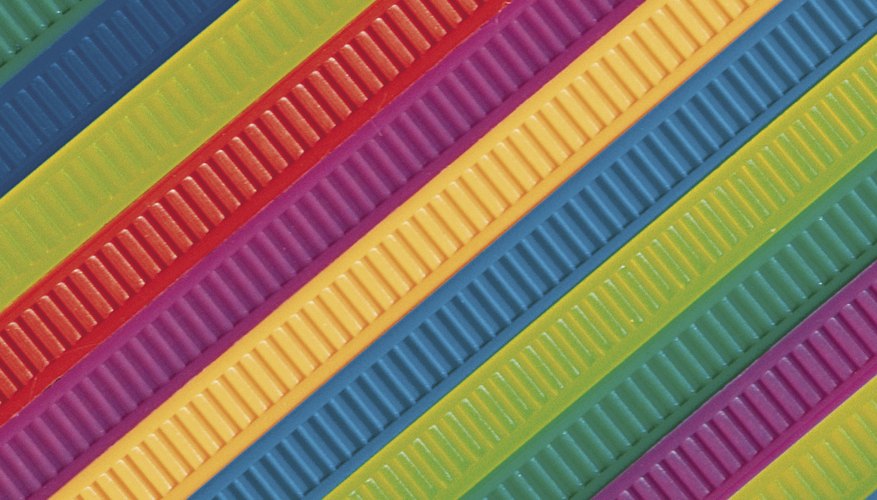 It's easy to go to the store and buy your child clothing, but when you do, you have to live what you can find and what you can afford. If you're not satisfied with the level of fanciness you've been able to find, adding ribbon is an effective way to embellish your child's clothes so she isn't wearing the same thing that everyone else is. Ribbon is cheap, too, which makes it even better.
Tie bows in ribbon that complements the color of your child's clothing and stitch them to the items using thread in a matching color. A small bow will embellish the neckline of a simple T-shirt, and larger bows will add flair to the sleeves of a solid-colored T-shirt. Adorn the sleeves of dresses with ribbon bows, as well.
Use ribbon as a border. Stitch ribbon along the bottom edge of a dress or skirt or create a colorful neckline by sewing ribbon around the edges. Create a border along the bottom edge of sleeves as another idea. Use printed ribbon on solid-colored items of clothing to embellish them even more.
Make small flowers out of ribbon and stitch them to shirts, dresses and skirts. Roll small pieces of ribbon into flower shapes by hand or browse the Internet for more elaborate designs.
Embroider an article of clothing with thin ribbon. Thread a needle with a large eye with the ribbon and sew a design such as a heart or a rainbow. Use ribbon to create large cross-stitch designs on clothing as a similar idea.
Thread a piece of wide ribbon through the belt loops of your child's pants and tie the front in a large bow. This is a decorative alternative to a belt and will add flair to the entire outfit.
Tip
Look for a huge selection of ribbon at fabric and craft stores. Most of these stores sell ribbon by the spool or by the yard, which gives you a wide variety of options as you plan your designs. Read the care instructions on ribbon before using it on clothes. Make sure that the articles of clothing have similar washing instructions as the ribbon does so you're able to care for the garment normally.