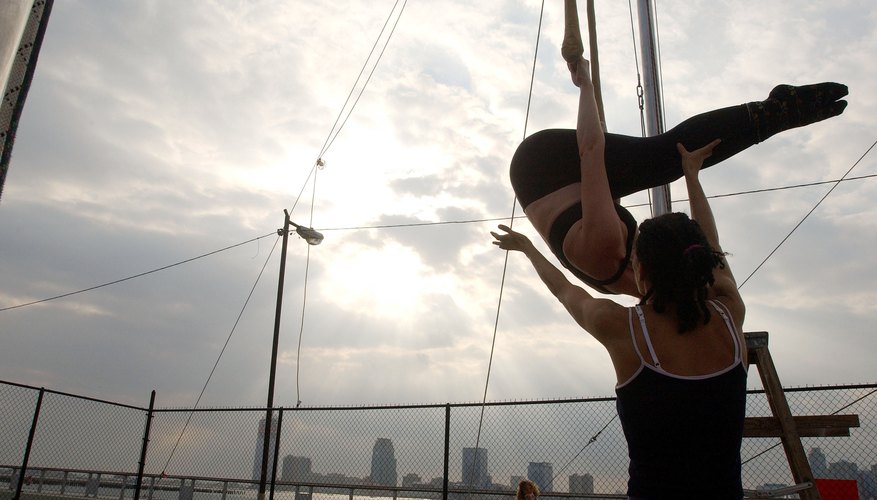 A trip to New York City can really pop for a teenager if they get to do something unusual. Sites such as the Empire State Building, Central Park and the Statue of Liberty shouldn't be missed, but teens will appreciate an activity off the standard itinerary. They might even have the opportunity to spot a celebrity or learn a skill they can use at home.
Live Tapings
Many popular shows are taped in New York City and have live studio audiences. "The Colbert Report" and "The Daily Show" require your teen to be 18 and must be booked well in advance, but you can also sign up for standby tickets. "Late Night with Jimmy Fallon" requires audience members to be at least 17 years of age and the "Saturday Night Live" requirement is 16. SNL is so popular that they give tickets away in an annual lottery, but you can also try to get standby tickets. "Live With Kelly and Michael" allows kids as young as 10, if accompanied by an adult, and the Emmy-award winning "Rachael Ray Show" requirement is 16 years of age.
Acrobatics
Trapeze School of New York was listed as one of "Travel and Leisure's" 50 Great American Adventures and was featured in an episode of "Sex and the City." If your teen is interested in jumping off of a 23-foot high platform dangling from a bar, this is the place. They also offer trampoline classes that focus on core strength and alignment. More advanced classes target skills such as twisting somersaults. Lyra classes teach choreography while hanging from an aerial hoop and the silks class will have your teen suspended from the ceiling in fabric.
Make Your Own Pizza
Pizza A Casa Pizza School has workshops on how to make your own restaurant-quality pizza. It has been highly rated on Trip Advisor, Epicurious.com and in the "New York Daily News." "The Village Voice" voted it the Best Pizza of 2010. Students must be at least 10 years of age to attend a four-hour class that includes making dough from scratch, crust techniques, topping proportions and how to create amazing sauce. Students can make up to four pizzas.
Live Shows
Broadway comes alive at night with the marquees lit up and people filling the sidewalks. Going to see a show is a fine evening option for teens. Teens might enjoy long-running and critically acclaimed shows such as "Mamma Mia" or "The Lion King." Off-Broadway shows are also an option with popular performances such as "Stomp" and "Blue Man Group." If musicals don't appeal to your teen, you can try a teen-friendly comedy club, such as Upright Citizens Brigade -- whose reputation garners the ability to pull guest celebrities such as Amy Poehler and Conan O'Brien -- and allows people ages 16 and older.