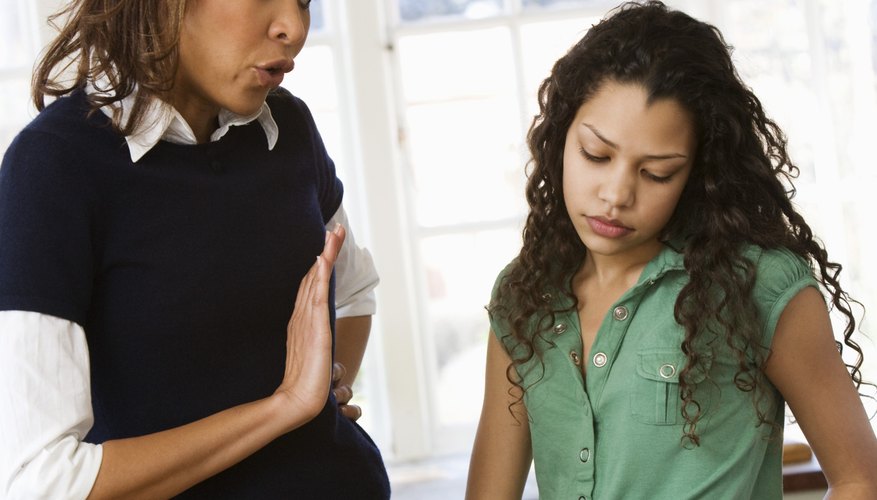 When your teenager displays defiance mixed with some bad attitude, she's likely displaying some typical teenager demeanor. However, a teenager who is violent, uses illegal drugs, is doing badly in school, suffers from depression or engages in other behavior that is dangerous to themselves or others needs professional help. Vancouver, Washington, has several professional outlets that will get him back on the right track.
Counseling
Counseling gives your teen the opportunity to talk about difficult or private subjects, understand his feelings, and get a new perspective. Consider visiting with the counselor before your teen's session to go over what you would like him to get out of it. Evergreen Counseling Services (evergreencounselingservices.com) offers teen counseling, teen-parent counseling and teen group sessions for issues including depression, anger, defiance, peer problems and sexual identity. Integrity Counseling (integrity-counseling.com) offers family and adolescent counseling. The people at Integrity Counseling strive to instill enhanced self-awareness, reduced feelings of anger and anxiety, and new ways to deal with stress in your teen.
Drug Treatment
If your teen has a substance abuse problem, Vancouver has programs to help him overcome addiction. Daybreak Youth Services (daybreakinfo.org) offers assessments, plus inpatient and outpatient services for chemically addicted teens. Lifeline Connections (lifelineconnections.org) offers drug and alcohol detoxification and outpatient services, pus residential services. Residential services offer an intimate setting where your child can develop coping skills.
Suicide Prevention
For teens that seem depressed and need someone to talk to in confidence, try Teen Talk at 360-397-CHAT. Youth volunteers are trained for 32 hours before taking calls. Teen talk was created after Clark County's Youth Suicide Prevention Task Force discovered, from teen interviews, that it is extremely important for teens to have a peer to talk to. If it gets to the point where you are concerned that your teen might take her own life, take action immediately. Unite4Life (unite4life.com) reaches out to schools and communities with seminars and presentations designed to help depressed and suicidal teens. Contact Unite4Life at 360-356-3797 for information or call the Suicide Prevention Line at 1-800-273-TALK.
Teen Centers
For teens with social anxiety or a lack of positive role models, try one of Vancouver's teen centers. Firstenburg Community Center has video games, pingpong, pool and foosball, plus a gym and indoor swimming. Marshall Community Center also has a teen lounge, fitness center, basketball and an indoor pool. Both centers offer classes and camps for all ages. The Boys & Girls Club of Southwest Washington (mybgc.org) has three Vancouver locations with teen programs. Teens can get tutoring and mentoring, plus participate in sports and games.