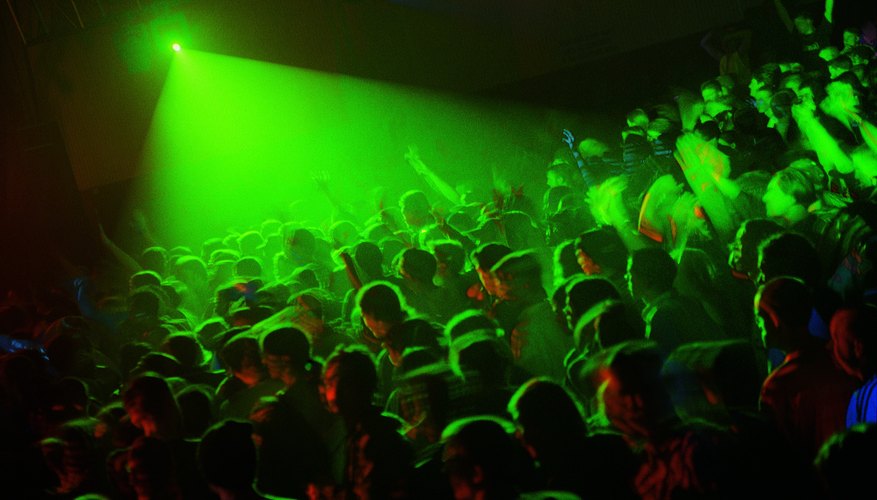 Teen night clubs are a relatively new business concept. They give teens a safe, enjoyable place to hang out at night, and in and around Monmouth County, New Jersey, several spots give teens the opportunity to dance and drink non-alcoholic beverages with their friends.
Teen Pulse Nightlife
Teen Pulse Nightlife is an event-planning company that moves from club to club, planning and throwing teen-only events at locations throughout New Jersey. According to its website, the teens' safety and enjoyment are top concerns.
Teen Scene, Surf Club
Forty-five minutes away, on Ortley Beach, Surf Club hosts the Teen Scene every Thursday night. This club has been hosting teen night events for nearly 20 years. It has a dress code listed on its website, and will not let in teens who appear to be under the influence of drugs or alcohol. Teens can join the VIP list online to find out more about this club.
Abstract Teen Night
In Red Bank, Abstract Teen Night is in the YMCA building, and provides a safe place for teens to party. A local DJ started this night club and, with his team, provides an enjoyable environment in which teens can hang out. No inappropriate attire is permitted.
The Ketch
Near Monmouth County, in Beach Haven, is the Ketch Teen Night Club. This club is open for teens Tuesdays and Sundays only, during the summer. It plays edited versions of popular songs from the radio and TV and occasionally has a foam night. During these parties, foam is pumped out over the club like a giant bubble bath, and it's safe for the club-goers.