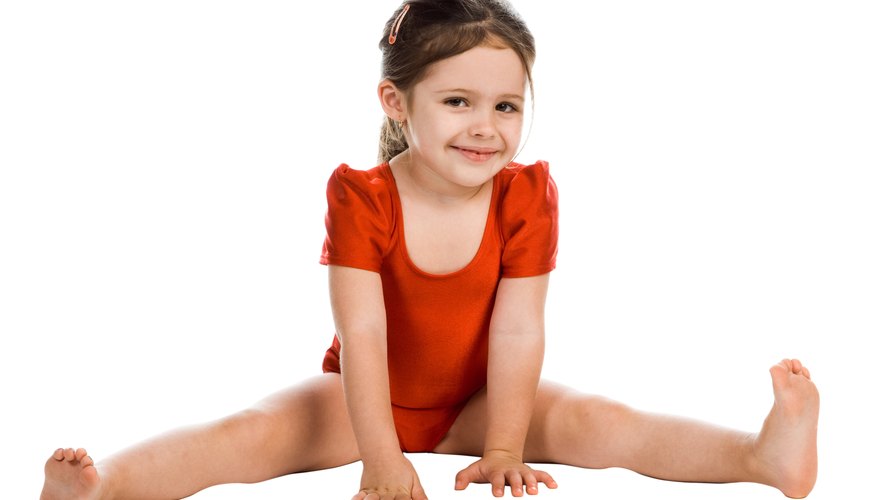 North York is a community within the city of Toronto, Ontario. It sits in the northern part of Toronto and is home to around 667,000 residents, according to the 2011 City of Toronto Community Council Profiles. Parents in the North York area will find a wide variety of summer toddler programs for their little ones to enjoy, ranging from dance classes to zoo programs.
Dance
If your little one dreams of being a ballerina, you can sign her up for one of the summer dance programs in the North York area. Dance Kids Canada in North York offers camps and weekly dance lessons for children 12 months and up. Kids In Dance is also in North York and offers Kinderdance for 2 and 3 year olds. Toddlers will learn some dances while making friends and having a good time.
Gymnastics
If you have a future gymnast in the family, check out the Parent and Tot class at East York Gymnastics Club. This class runs for one hour and is for 18-month-old to 3-year-old toddlers. At Gymboree in Toronto, you'll find an assortment of classes for your child. Gymboree Play and Learn is for children 5 and under and includes learning activities and play time. Family classes give the entire family an opportunity to learn and play together. Toronto Premier Gymnastics also has a Parents and Tots program for girls and boys, ages 18 months to 4 years.
Zoo and Museum Programs
You can get your toddler signed up for one of the summer programs through the Toronto Zoo. The Parent and Tot program is for kids 3 and under and includes playtime, crafts and animal encounters. At the Royal Ontario Museum, you can participate in an assortment of family events with your toddler. The Meet the Aquarium Keeper program gives your family a chance to meet the man who keeps the fish healthy and happy and learn more about all of the fish. In the Animal Explorers program, your little one can team up with a stuffed explorer buddy with whom to explore the museum.
Other Programs
Your tot can go to the Imagine With Me summer backyard camp at Thumbprint Adventures in Toronto. Camp is offered for two to three days per week and includes a new adventure each morning, with singing, musical instruments, games, crafts, stories and toys. Kindermusik is available at several places around the Toronto area, including Sesaya and Kindermusik by Lora. Toddlers can join an ABC Music and Me or Our Time class to enjoy music, movement and activities. Alternatively, you can take your toddler to the North York Central Library for programs such as Family Time or Toddler Time with singing, rhymes and craft activities.