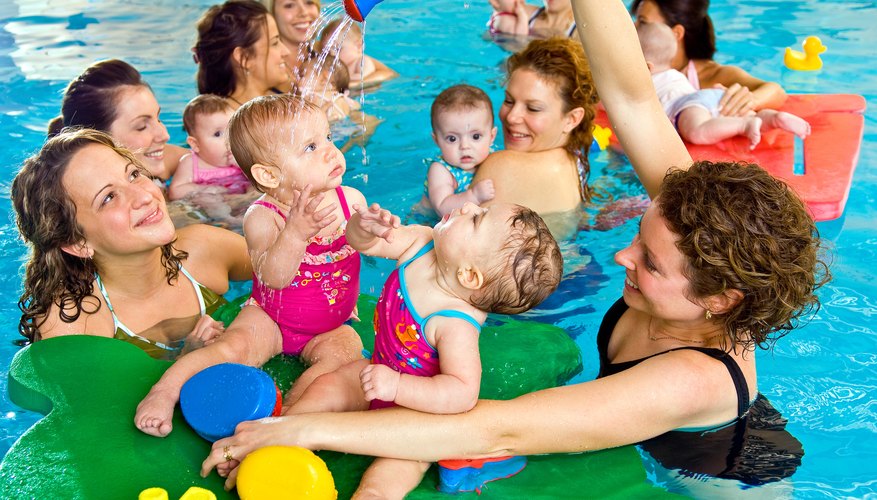 Baton Rouge, nestled along the Mississippi River, is the capital of Louisiana. This busy city of more than 229,000 attracts around 1.9 million visitors each year. If you're the mom of a busy toddler or preschooler, you'll find a variety of things to do with your youngster in the area, whether you live in Baton Rouge or are planning a trip there.
Water Activities
If you and your tot need relief on a hot summer day, head over to Blue Bayou Water Park (bluebayou.com) for some water fun. You can float down the Lazy River with your cutie pie or splash and play in Pirate's Cove, an interactive water play area with kid's slides, spray features and wading pools. Or, visit Liberty Lagoon (libertylagoon.com), where your little tyke can play on the Spray Pad or Water Playground, with spray nozzles, water dump buckets and climbing activities.
Animals and Nature
Does your little wild man have a love for animals? Take him for an adventure at Baton Rouge Zoo (brzoo.org). He'll get a kick out of watching the animals, which include tigers, alligators, tortoises, elephants and zebras. You can also attend special events at the zoo, like Boo at the Zoo and Zoo Lights. Or, you can take your tot for some nature activities at the Bluebonnet Swamp Nature Center (brec.org/index.cfm/park/detail/19). This park covers 102 acres and features an indoor nature center with live animal exhibits and nature displays. There are also walking paths throughout the park for visitors, where you might spot birds, turtles, snakes, rabbits, squirrels and deer.
Museums
If you want to introduce your tyke to some cultural activities, spend some time visiting the museums in Baton Rouge. The Capital Park Museum (no website; 660 N. 4th St., Baton Rouge; 225-342-5428) features exhibits that teach visitors about the state's culture and history. Exhibits include a wooden shrimp trawler, Civil War submarine and a huge, record breaking Marlin. Stop by the Louisiana Art and Science Museum (lasm.org) to participate in events like the entertaining and interactive Miss Trudy's Traveling Trunk Show program or First Sundays, with activities for the entire family.
Rainy-day Activities
If you need something to entertain your little monster on a rainy day, visit Gymboree (gymboreeclasses.com) for Open Gym Time, where your kiddo can play with other little ones and explore the play floor. You could also sign him up for an art class, where he'll get to take part in hands-on art activities with drawing, sculpture and dramatic play. Your cutie could also take a music class to learn about music through singing and experimenting with musical instruments. Visit Lindsey's Bouncing Tigers (lindseysbouncingtigers.com) for Open Play. Your little tiger can climb and bounce on the inflatables, play with toys and enjoy exciting games with other little guys.