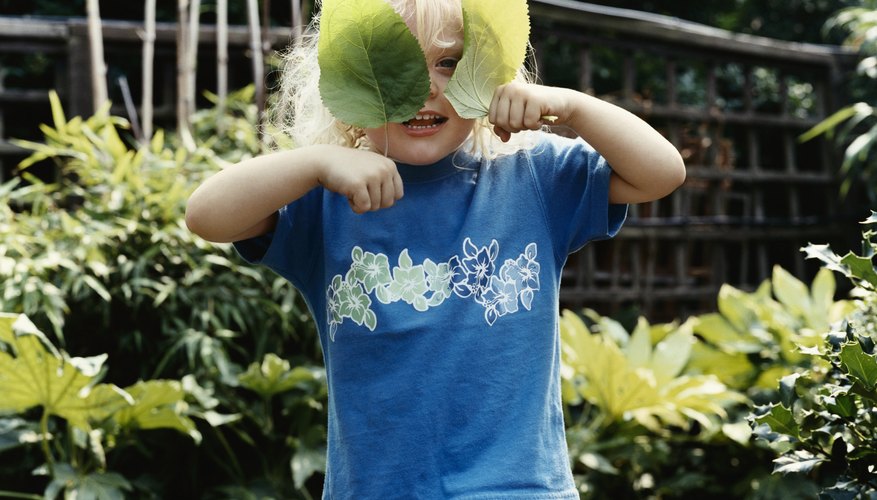 St. Charles, nestled along the Fox River Valley, is just a one-hour drive from Chicago, Illinois. This city of around 32,000 is bursting with charm and offers an array of activities to its residents and visitors. So when you're ready for that much-needed break from being the sole entertainment for your restless tot, set out to explore this town that "Family Circle" ranked number one in its "10 Best Towns for Families" in 2011.
Parks and Recreation
Check out all that the St. Charles Park District has to offer. Delnor Woods Park (no website; Rt. 25 and Fulton Ave., St. Charles; 630-513-4399) covers 23 acres and features nature trails, fishing areas, a picnic area and a playground. Timber Trails Park (no website; North 17th St., St. Charles; 630-513-4399) has a playground, a natural area, walking trails and ice skating in the winter. Your little one can participate in an assortment of programs, like arts and crafts, family hikes, nature programs and sports, like soccer and T-ball through the parks district as well (stcparks.org).
Indoor Activities
When your kiddo needs to burn off some energy on a rainy day, head over to Jump Zone Party Play Center (jumpzoneparty.com). This huge indoor playground features giant inflatables and is designed for kids 10 and under. Your munchkin can play in Circus City, where there are three slides and two bouncers or play with Oscar and Elmo in Sesame Street Town. At Hickory Knolls Discovery Center (stcnature.org) you'll find reptile and insect exhibits, a turtle habitat and Peter Rabbit. You and your little explorer can participate in programs there too, such as Nature Buds and Creating Art with Nature.
Water Activities
Take your little fish to Otter Cove Aquatic Park (ottercove.org) during the summer for a splashing good time. Dragonfly Den Toddler Pool is ideal for little ones 5 and under and features interactive water play activities and the Frog Bog Activity Pool. You could also float down Turtle Creek Lazy River on an inflatable tube with your cutie pie. Or, take your kiddo to Swanson Pool (no website; 8 North Ave., St. Charles; 630-584-3314), where you can swim in the pool, play in the shaded, interactive play area or build sand castles in the sand play area.
Outdoor Fun
The 281-acre Garfield Farm (garfieldfarm.org) is a historic site with three original buildings, including the hay barn, horse barn and inn. Walk around the grounds or take a tour of the museum. Or, head over to the Tekakwitha Woods Forest Preserve (no website; 35W076 Villa Maria Road, St. Charles; 630-232-5980) to do some exploring with your little adventurer. It covers 65 acres along the Fox River and has a network of nature trails that wind through fields and forest land. Lookout for wildflowers and wildlife during your walk.