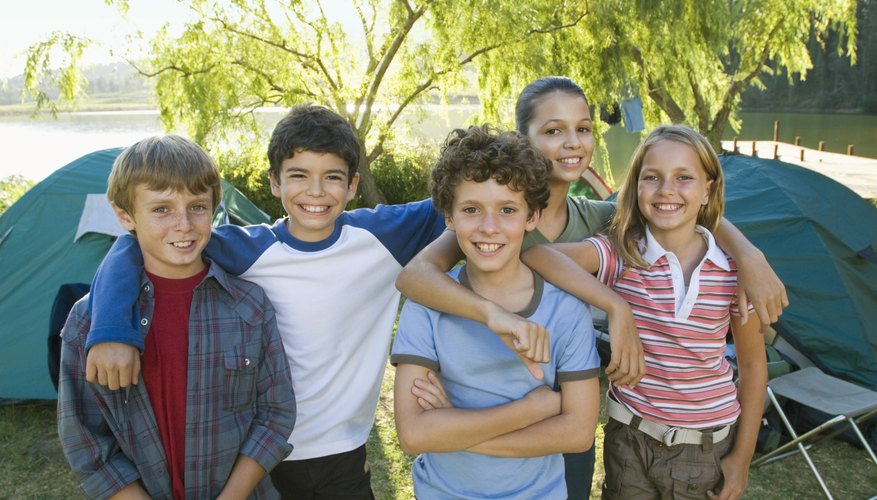 Van Buren and Fort Smith are two towns that are five miles apart and a two and a half hour drive west from Little Rock. The area is a hub for outdoor adventure, Old West lore and family-friendly venues. The region is situated at the confluence of the Arkansas and Poteau Rivers in the Ozark Mountains, and is conveniently located along Interstate 40. You will find plenty to do for the kids in this western portion of Arkansas.
Museums and Art
The Fort Smith Museum of History provides exhibits such as a the history of the telephone chronicling its evolution from the 1880's to present day, a 1908 fire engine steam pumper and a 1920's soda fountain replica serving soda, ice cream and treats. The Fort Smith Trolley Museum aims to preserve the history of the electric powered streetcars and other modes of transportation. The kids can go for rides on the old trolleys, as well as view the old cars and a big black steam engine. The Center for Art Education in Van Buren is an art gallery that has been featuring local artwork and providing art education to the community for more than 35 years. For kids 5 to 13 years old, it offers art classes during the school year and art camps during the summer.
Fun Centers
Wanna Be Racing in Fort Smith is an outdoor go-kart track. It features gas-powered go-karts for kids and adults. Kids at least 54 inches in height can drive the junior karts while kids 3 and up can be passengers. Pavilions and tables are providing if you want to have a picnic at the racetrack. Bowling World in Fort Smith provides bowling for all ages with cosmic bowling, which is bowling with glow-in-the-dark lanes and balls, league play and a video arcade. Also in Fort Smith, the kids can come to Grand Slam Fun Center and putt around on the miniature golf course, race each other on the go-kart track, play some video games, eat lots of food and swing at a few pitches in the batting cages. Kids 3 and up can ride as passengers in the go-karts, but you must be 16 to drive a passenger.
Outdoor Adventure
For a day of hiking with the kids, try White Rock Mountain just a few miles outside of Van Buren. It has easy, flat trails as well as more strenuous hikes for the older kids. On top of the mountain, you will find primitive camping sites, picnicking and excellent views. The Janet Huckabee Arkansas River Valley Nature Center is 170 acres of preserved wildlife land. Visitors can explore the area viewing wildlife such as box turtles, geese, scissor-tailed flycatchers and other small animals who call this area their home. The Center has hands-on exhibits including an aquarium with information about fish in the area and a fishing replica where kids can try to make a catch.
Other Fun Options
Jack's Skateland in Fort Smith offers a variety of roller skating activities for kids. It has roller hockey games and leagues, figure skating lessons, speed skating fun and open skate nights. Van Buren Tours provides several different tours of the area primarily by railroad. Half-day and full-day excursions to many destinations are available, including a 70-mile round-trip tour called the "Arkansas and Missouri Fall Foliage Train." The Ozarks are known for their fall beauty with brilliantly colored trees covering the hills.