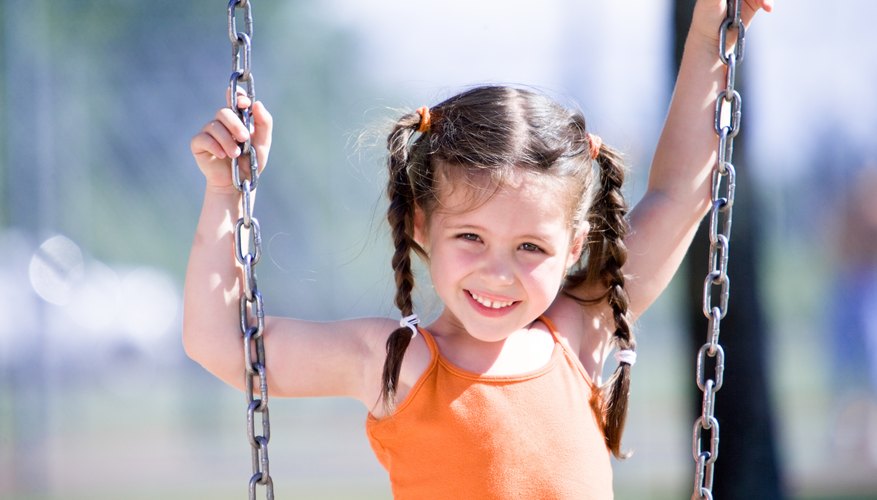 Florence, brought to life in 1857 when it became the hub of three railroads, is the center of the Pee Dee region of South Carolina. With around 37,000 residents, as of the 2010 U.S. Census, this city is bustling with activities. If you're the mom of a rambunctious little toddler or preschooler, you'll find a variety of things to do with your kiddo in the area.
Learning Activities
You can take your cutie pie to the Doctors Bruce and Lee Foundation Library (no website; 509 South Dargan Street, Florence; 843-662-8424) for some free children's programs. There are Toddler, Preschool and Family Storytimes, with stories, music, fingerplays, age-appropriate crafts and activities. Every Sunday afternoon, you can go for Sunday Family Movies with kid-friendly movies. You could also take your kiddo to Science South (sciencesouth.org) for some fun and learning. Attend Mommy and Me with your 2- to 4-year-old for interactive, science-themed activities. Your 5-year-old can go for Science Saturdays to participate in hands-on activities with other kids his age.
Parks and Recreation
The City of Florence Parks and Recreation (cityofflorence.com) is a resource for some kid-friendly activities. Take your child to one of the community centers, like the Barnes Street Activity Center (no website; 513 Barnes Street, Florence; 843-665-3253) for activities, like games, crafts and movies. Or, take your busy body to a park to run off some of that endless energy. Jeffries Creek Park (no website; Edisto Drive and DeBerry Boulevard, Florence; 843-665-3253) covers 55 acres and includes playgrounds, picnic areas and nature trails. Northwest Park (no website; 801 Ingram Street, Florence; 843-665-3253) offers a large playground for little ones, with slides, swings and climbing features.
Shows
Catch a show with your family at Florence Little Theatre (florencelittletheatre.org). This 35,000-square foot theater features a 400-seat auditorium and offers rotating shows to the public. Check to see what family-friendly shows are available. Or, make plans to attend one of the events that take place throughout the year at the Florence Civic Center (florenceciviccenter.com). Shows change regularly and might just include a circus, skating show or Kids Jamboree for the little ones.
Events
Attend some of the festivals and events that take place in Florence. In the fall, you can go to the Pecan Festival (florencedowntown.com/pecan-festival) where you and your munchkin can enjoy live entertainment, amusement rides, a tractor show, car show, art demonstrations and a free Kids Zone. You can attend the Florence Greek Festival (florencegreekfestival.com) in September, which has dance shows, live music, an assortment of children's games, rides, inflatables and a variety of delicious treats. Go ahead, act like a kid again and join right in the kids' games with your sweetie pie.