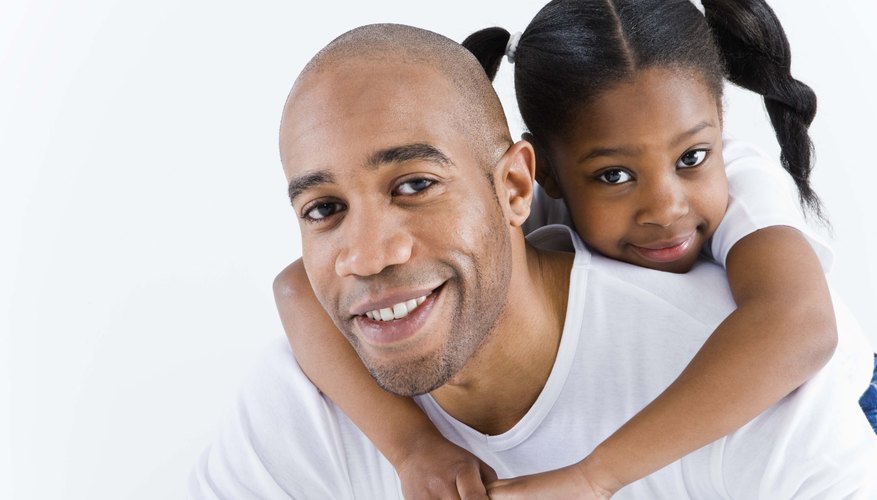 From Bakersfield to San Diego, Southern California offers tons of fun Father's Day activities. Southern California is home to the lovely Pacific ocean, many tourist attractions, and yearlong warm weather. No matter if the special dad on your life enjoys active outdoor adventures, checking out train museums or a great meal, you are sure to find something he will love.
Special Meals
Fillmore and Western Railway in Fillmore hosts a delicious Barbecue Lunch Train just for dad. The whole family will enjoy the scenic vintage train ride while chowing down on steak, chicken, sides and dessert. Treat dad to a three-course fine dining experience at Morton's "The Steakhouse", where dad will get his choice of salad, a main entree of his choice with offerings that include filet mignon, prime pork chop or salmon, plus a vegetable or potato and dessert. Morton's has several locations, including downtown L.A., Anaheim and Beverly Hills. Citrus City Grille hosts a Father's Day brunch buffet at both of its locations -- in Orange, and Corona. Dad can feast on just about whatever his heart desires with choices that include made-to-order omelets, French toast, bacon, eggs Benedict, specialty cheeses, fruit, salad, steak, prime rib, and a huge assortment of seafood and desserts.
Museums
Train-loving dads will get a kick out of the 90-acre site of the Orange Empire Railway Museum in Perris. Your family can spend the day exploring more than 200 train cars, and riding the onsite trains and trolleys. March Field Air Museum is located on the March Air Reserve base, close to Riverside. Aviation-buff fathers can explore more than 70 historic aircrafts in the huge outdoor field, and they can check out the indoor military history and technologist displays and gift shop. The Automobile Driving Museum in El Segundo holds a rotating collection of 130 vehicles that dad can spend the day coveting. The museum features classic, special interest, antique and vintage cars. On Sundays, the display cars are available for actual rides.
Outdoor Activities
Father's Day in Southern California is certain to have sunny skies, so get out and enjoy the fresh air. The Ocean Institute in Dana Park hosts Father's Day Adventure at Sea, which includes a ride on a genuine tall ship, a delicious meal and participation in steering the ship and firing the ship cannon. Irvine Lake in Silverado is an ideal destination for fishing. Dad can catch and take home up to five catfish, and then can catch and release an unlimited number of fish for the rest of the day. The lake offers a tackle shop and catch contests that have cash prizes. Let dad spend his special day relaxing at Crystal Cove State Park in Laguna Beach. Explore more than 23 miles of trails for hiking or biking, tide pools on the 3 1/2-mile stretch of secluded beach, the 2,000 acres of forest land.
Amusement Parks
Bring out dad's inner child with a fun day at an amusement park. Legoland California in Carlsbad offers exciting rides including roller coasters and "The Blaster." A water park is onsite, with tons of water rides and activities, all Lego-themed, of course. Universal Studios Hollywood offers special effect and action packed rides and attraction. Raging Waters in San Dimas has more than 36 slides and rides, all certain to leave the family soaked, but happy. Raging Waters offers more than 50 acres of attractions like the surf stimulator and wave pool.