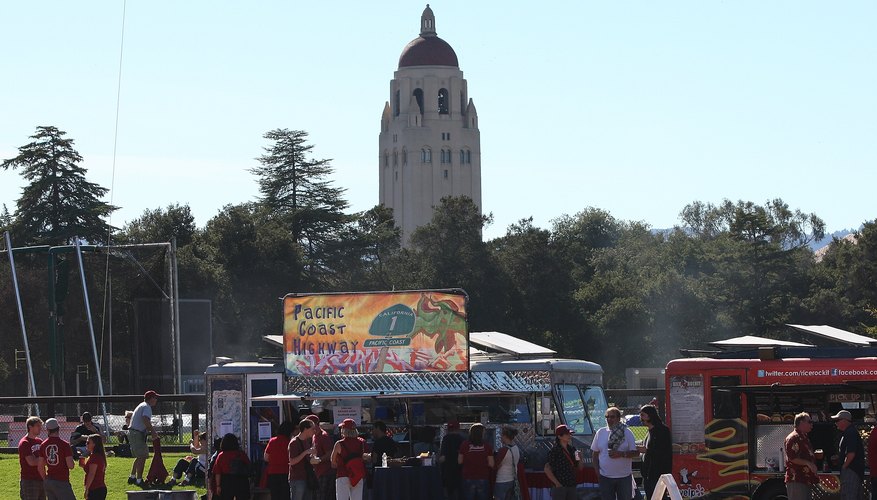 With the beautiful weather and spectacular landscape, Palo Alto, California, is a treasure trove for families looking for some fun. There are multiple activities available for families year-round. The mix of old-town charm and the influx of technology-heavy businesses make a day on the town both entertaining and educational.
Indoor Activities
There is a wide variety of activities that you and your family will find to do indoors in Palo Alto. Take a tour through advances in technology and explore hands-on classes at the Museum of American Heritage. The museum exhibits are in an old home and pristine garden. The Cantor Arts Center at Stanford University holds a wide variety of art exhibits and offers family classes each Sunday to explore both your talents and your children's creativity and art skills. If you cannot get enough of unleashing your creative side, visit the Palo Alto Art Center for an offering of child geared classes, drop-in creative workshops and a tour of the talented artists in the city. The Palo Alto Children's Theater features plays and performances geared toward engaging your child.
Outdoor Fun
Enjoying the beautiful weather Palo Alto offers while engaging your children in enjoyable activities makes for priceless memories. You can visit the Junior Museum and Zoo for both indoor and outdoor fun. With over 200 animals, hands-on activities and exhibits, your children will have a blast. If you have a train enthusiast in your family, a visit to the Barron Park Garden Railway is in order -- you can view locomotives and model trains. If a day in nature interests your family, visit the Baylands Nature Preserve. You can kayak, boat, walk, hike and visit the nature center.
Seasonal Activities
During the winter months, take your family skating at the Winter Lodge. The public ice skating rink is outdoors and is open from September through April. Winter Lodge also offers shows and skating classes. In the summer, cool off with a visit to the community pool. The Rinconada Pool offers a child-friendly pool and play area as well as a larger pool for experienced swimmers.
A Short Drive
The cities surrounding Palo Alto also offer entertaining family activities. For a day of adventure, visit California's Great America in Santa Clara where you can ride roller coasters, visit the water park or interact with the Peanuts characters. For the aviation enthusiast, the Hiller Aviation Museum in San Carlos offers a look at the history of aviation and a close up of some amazing aircraft.