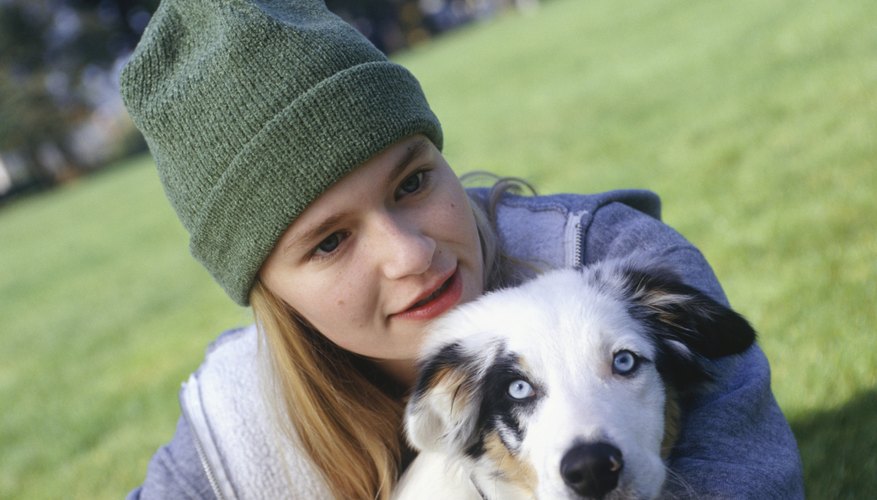 As summer approaches, your teen may be looking forward to watching too much television, playing too many video games or spending too much time on social media. Get your teen out of the house and involved in a summer program that matches her interests. If she's not into sports or getting sweaty, many high quality programs exist in Kentucky that are bound to get her excited.
Exercise the Brain
If your teen views summer vacation as an unwelcome interruption, she may be the perfect candidate for the Georgetown Pre-College Academic Experience in Mathematics and Science at Georgetown College. The class mixes classroom studies, lab work and field trips to help stir up enthusiasm for the sciences. Highly motivated students, from grades 10 to 12, are welcome. Past modules have included astronomy, biology, chemistry, environmental science and math. Your teen will get a taste of independence as she lives on campus in the dorms for the two-week program. Don't worry -- student residents staff the dorms, and an adult supervises the program.
Exercise the Dog
If you have a young teen up to age 13 and a dog lazing around the house, drive them to Nicholasville twice a week for a little training. Your child brings his dog to class and helps train it in socialization, manners and basic obedience, like sit, down, heel, come and stay. They'll also work together on basic agility courses. The last class is a show, although parents are invited to watch on other days if the weather is good. The amount of progress depends on the effort your child puts into the training. The goal is to create a stronger bond between your child and dog. This class is a condensed version of a class held during the school year, so if your teen can't make it during the summer, consider booking when the nine-month class begins.
Exercise Creativity
It's time for a little hands-on creativity for teens ages 12 to 15. This weeklong camp gets your teen working on the potter's wheel. Classes are three hours long and are usually in the afternoon since smaller tots have camp in the mornings. Your teen will learn how to make bowls, cups and plates out of clay. She'll also learn about how to decorate her pieces with stamps, different textures, carving and bright under glazes. Her unique masterpieces will be available for pick-up two weeks after the camp ends.
Exercise a Fear of Heights
Your teen's imagination will take flight when he's enrolled in the Aviation Summer Camp at The Aviation Museum of Kentucky in Lexington. The program uses a mix of studying and flying. Your teen will start by learning about the history of flight, investigating the principles and technology of flight and examining engine and aircraft design. He'll get a chance to practice his moves on a flight simulator. He'll also be able to explore the museum and airport to get an idea of what happens behind-the-scenes, find out more about aviation careers and get a close-up look at aircraft and engines. By the end of the course, he'll help plan and conduct a flight over Kentucky in a four-seat plane, with the help of an FAA-approved pilot. The camp is for teens ages 10 to 16. You can also find branches of the camp in Bowling Green, Hazard, Louisville and Pikeville.