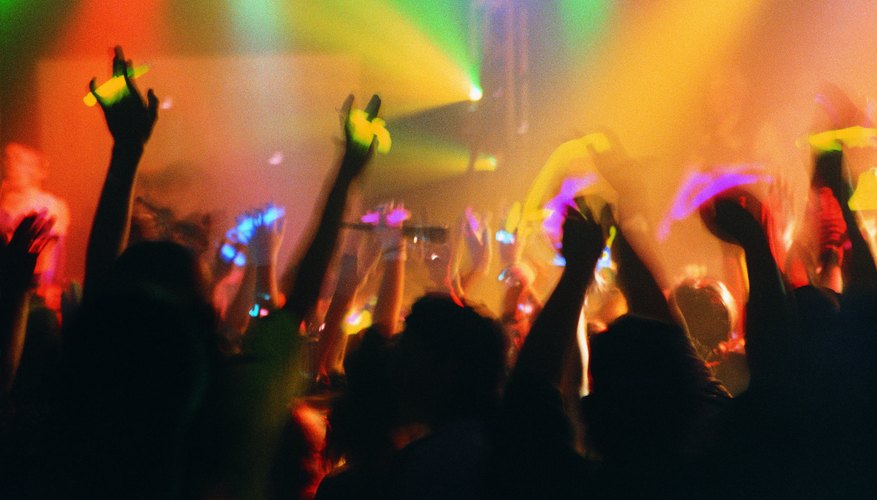 Teen night clubs give teens a safe place to go with their friends where they can enjoy themselves. If the location is teen-only, it gives the kids the opportunity to spend time with their peers in an enclosed space, rather than wandering the town or hanging out at home. Raleigh, North Carolina, has several night spots for teens to have fun.
Club 4
Ryan's World Skate Park, in Raleigh, becomes Club 4 from 9:30 p.m. to 1 a.m. every Saturday night. During this time, only teens are allowed into the establishment. The owner, Frank Noel, has strict rules about dress code and inappropriate language in music. While under the watchful eye of adults, teen can dance or socialize at the soda bar.
The Vault
The Vault opened in February of 2013, and it features music spun by a DJ and offers Red Bull, soda, and juice to its patrons. The owners request that the boys avoid wearing plain white T-shirts to the club.
Street Scene Teen Center
The Street Scene Teen Center, part of the Chapel Hill Park and Recreation Department, caters to teens in the area. Forty minutes from Raleigh, this club hosts bands with acoustic and alternative sounds. Age is limited to 13- to 18-year-olds, though they also let in 19-year-olds for certain shows.
Juice Bar Teen Lounge
For teens more interested in relaxing than dancing, the Juice Bar Teen Lounge in Raleigh might be for them. Situated near the Pavilion Shopping Center, it is considered a cocktail lounge, specifically catering to teens. This business also offers its patrons ice cream and frozen desserts.