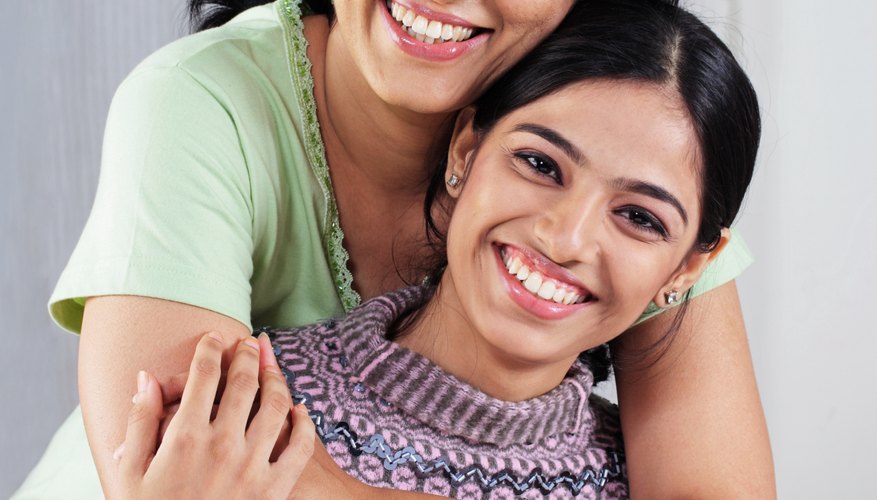 Sending your teen to camp will give her an opportunity to increase her social skills, make new friends, challenge herself and improve her self-confidence. According to KidsHealth, everyone has a problem with self-esteem sometime during their lives, most often during the teen years when they're trying to fit in and forge an identity. Parents in the San Francisco Bay area can choose from a range of teen camps that might help their teen become confident and build positive self-esteem.
Theater Camps
At CMT San Jose, teens can participate in one of the CMT Summer Camp programs to grow as a performer, while building self-esteem and confidence. Teens will work on dance, acting and voice through workshops and finish off the summer with a performance for friends and family. The American Conservatory Theater in San Francisco offers summer training programs for teens that include performance opportunities and acting classes that work to create confident performers. At Tri-Valley Young Performers Academy in Dublin, your teen can participate in an array of summer camps, including improv comedy camp, where campers learn all about the essentials of improv to prepare for a performance at the end of camp.
Horse and Science Camps
Roughing It Day Camp in Lafayette offers three horse camps for teens that are designed to help develop coordination, skills and self-confidence. Roughing It Day Camp includes horseback riding lessons, fishing, swimming, crafts and sports. Horse Day Camp include vet care lessons, horseback riding lessons, horse clinics and a horse show performance. Hello Horse Camp includes riding lessons, animal care and horsemanship clinics. At Camp SEA Lab, your teen can participate in one of the teen programs that promotes individual growth. Voyage Seaward departs from San Jose and is a five-day sea adventure with hands-on learning activities in meteorology, marine ecology and oceanography.
Girls Camps
All girls in the Bay Area, whether they are a Girl Scout or not, can attend one of the Girl Scouts of Northern California camps. Camp activities are designed to help girls build self-esteem, develop skills and discover themselves. At Camp Bothin, teen girls can learn archery, go swimming, cook on the campfire and participate in theater. Alternatively, your teen daughter can get involved in one of the Girls Inc. of Alameda County programs. The Eureka! Teen Achievement Program is a year-round program, where girls spend part of their summers on a college campus, where they get to enjoy hands-on activities in sports, science, math, technology and personal development.
Additional Camps
The city of San Mateo Parks and Recreation Department offers an assortment of summer camps for teens. Just for Teens, Leaders In Training is a summer camp for high school teens that teaches important leadership skills, teamwork and personal development, to prepare teens for future leadership opportunities. The First Tee of San Francisco is a year-round golf program that teaches teens about leadership, hard work and discipline. Teens will improve self-esteem while participating in both golf focused curriculum and curriculum that teaches about values and life skills. YMCA Camp Campbell, through the YMCA of Silicon Valley, offers summer overnight camps and leadership camps for teens with activities that promote self-confidence, self-esteem and teaches important life skills.