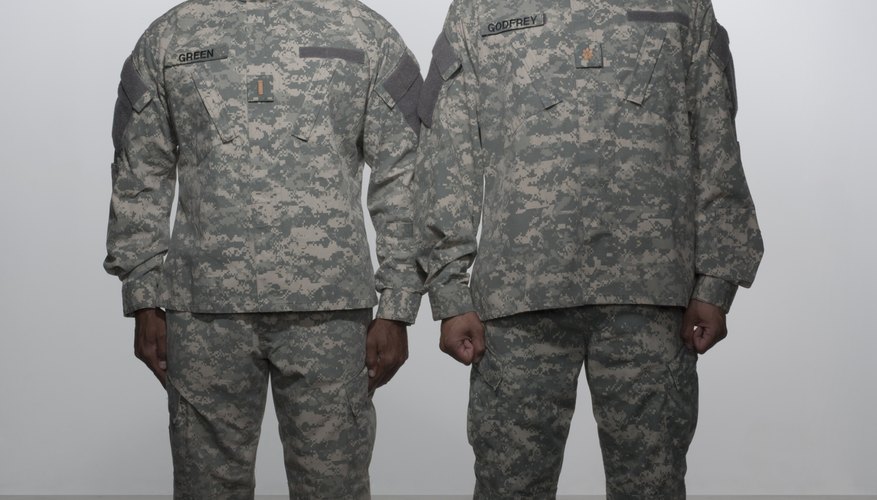 Arkansas has two military-style boot camp options for teens, one of which is for non-offenders. Boot camp is not the only option for troubled teens and should not be considered lightly. Whether you decide to send your teen to a boot camp or a therapeutic program, a variety of options are available in Arkansas.
When to Consider a Boot Camp
According to the U.S. Department of Justice, most troubled teen's will only gain short-term benefit of attending a structured military style boot camp. Long-term-benefits are minimal and ensuring the teen has support after release is key to a successful transition. Its studies also show that military-style boot camps might not be a good fit for teenage girls who have been physically or emotionally abused. Sending a teen to a boot camp who has history of abuse can magnify the problem, causing her to feel re-traumatized. Boot camps are good for teens who simply lack structure and show short-term benefits of positive attitudes, behavior, self-perception and increased skills. However, if not followed-up with a therapeutic program to combat the deeper issues in the teen, the benefits might not last beyond six months to a year, according to the Department of Justice. Deciding whether to send a teen to boot camp should be considered seriously and discussed with a counselor or other qualified mental health worker.
Arkansas National Guard
The Arkansas National Guard has the only military-style boot camp that takes non-offending teens. The program is a preventative program, not a remedial one. Qualified at-risk teens who are unemployed, drug-free and have no felony convictions, and are 16 to 18 years of age, can apply. The program is 22 weeks long at the residential facility, which includes a two-week acclimation period. Upon completion of the residential training, a yearlong mentoring relationship with a specially trained member from each youth's community begins. The mentoring provides teens with the ability to discuss any issues they might have with their mentor and to have support applying what was learned in boot camp to daily life.
Arkansas Department of Corrections
The Arkansas Department of Corrections has a boot camp program for non-violent first-time offenders. The program can be used in sentencing or to shorten a sentence if completed successfully. Female inmates can use the program for World Release. For teens who are first-time offenders, the boot camp provides an option for a shorter sentence while learning life skills and self-discipline. This program is only for offenders and is not provided to the general public.
Other Options
A study published in the "Journal of Offender Rehabilitation" showed that previous Arkansas offenders who went through a boot camp program had a recidivism rate of 12.5 percent after six months and 23 percent after a year. Knowing that boot camps only provide short-term benefits and that after a year of release the recidivism rate is 23 percent, parents might want to consider alternative teen intervention programs. Finding a therapist, counselor or psychologist can be the first line of defense. Those mental health workers can treat the issues underlying a teen's behavior. Residential boarding schools or wilderness programs, such as Heartland Ministries, are another option for teen's who need a more extensive program.