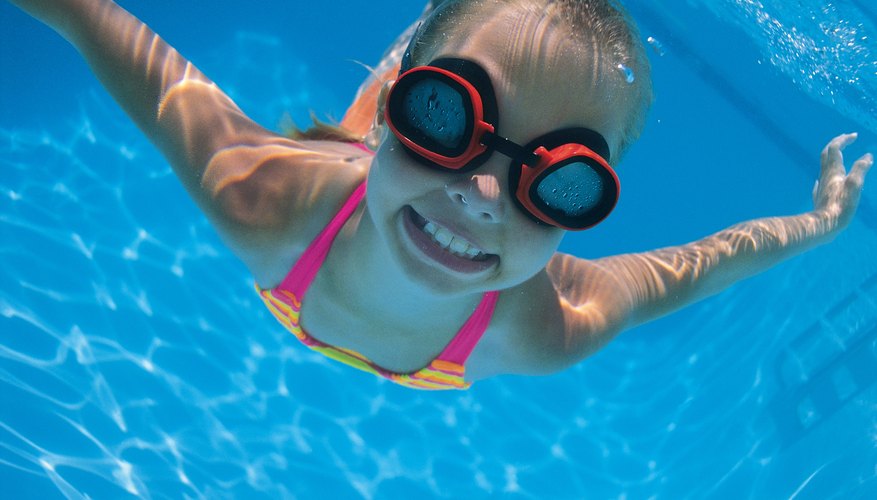 Whether your child wants to improve his competitive swimming skills, learn lifeguard techniques or just have some fun in the sun, Broward County has a swim camp to fit your needs. Overnight camps and day camps are available, so finding a summer program that fits your schedule is easy.
Davie Nadadores
Davie Nadadores hosts swim camps at the Swimming Hall of Fame in Fort Lauderdale annually. Overnight camps and day camps are offered throughout the summer months so you can find one that fits your child's schedule. Swimmers come from all over the world to participate in this camp, which is known for preparing its campers for competitions. Some of the campers have even qualified for the Olympics. Overnight camp fees include hotel accommodations, meals, swimming practice, daily transportation to camp, dryland sessions, classroom activities and a goodie bag.
Aquatic Adventure Camp
Enroll your child in a summer swim camp offered at the Pembroke Pines location of the YMCA of Broward. The Aquatic Adventure Camp is a week-long day camp that that is offered at different times during the summer. Your child will work on her swim stroke development and be given instructions on water safety. Campers are also are introduced to other water-based activities such as water polo and diving. Discounts are offered for YMCA members.
Pine Crest Swim Camp
Pine Crest offers three different swim camp choices on its Fort Lauderdale campus. Competitive swimmers can attend the competitive swimming overnight camp for two weeks or up to seven weeks. A competitive swimming day camp is also available for campers who do not want to stay overnight in the residence facility. Campers who attend the day camp will follow the same schedule as the overnight campers. The Rising Star day camp is offered to children as young as 4 years old. In addition to swimming and diving instruction, campers will participate in other activities such as movies, camps and arts and crafts.
City of Hollywood Summer Camps
The city of Hollywood offers two different swim camps. The Beach Jr. Lifeguard Program is designed for kids aged 8 to 17. The week-long day camp is offered throughout the summer for different age groups. Campers will learn about ocean and beach safety and lifesaving techniques. The aquatics summer camp provides swim lessons for kids. After registering for the camp, children will attend eight classes over a two-week period.