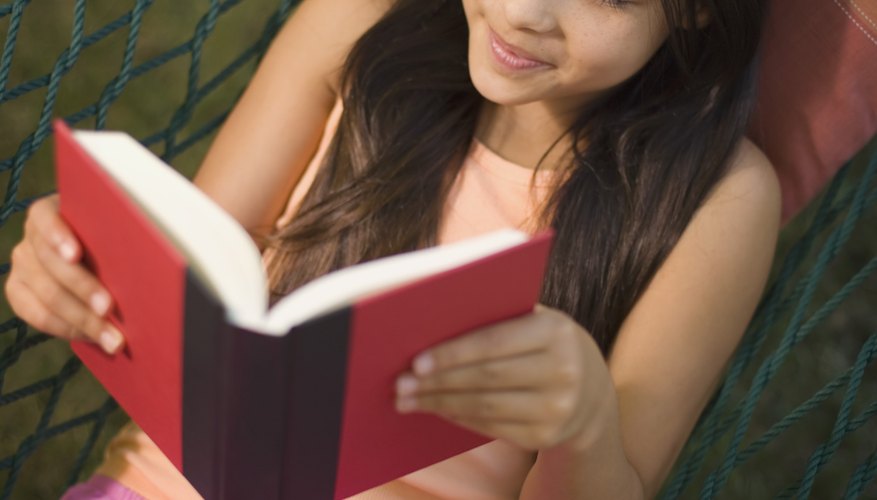 Summer reading programs help students maintain reading skills learned during the previous school year and prepare for new reading challenges in the fall. The Library of Michigan sponsors a statewide reading program for kids and their families in the summer. Other Michigan summer reading programs can be found through local libraries, colleges and independent bookstores throughout the state.
Library of Michigan
The Library of Michigan in Lansing sponsors a summer reading program that supports and provides materials for local public libraries throughout the state. According to the Library of Michigan website, the state summer reading program is a part of the collaborative summer library program. The CSLP is an organization of states working together to provide high-quality summer reading program materials for children at a low cost to their public libraries.
Local Libraries
Through the support of the state and the CSLP, library branches provide prizes and incentives for reaching certain reading benchmarks throughout the summer. Libraries such as the Brighton District Library have programs for preschoolers through teenagers and provide tracking charts for books read, prizes for goals met, special visits from children's authors, movie nights, bookstore gifts certificates, and end-of-summer celebrations for all those who have spent time reading.
College Programs
Colleges throughout Michigan provide summer reading skills programs that students of all ages can get involved in. These tuition-based programs focus on increasing reading fluency and comprehension to prepare students for a successful school year of reading. Programs such as the one offered at the University of Detroit Mercy are taught by instructors from their Institute of Reading Development. Classes are taught at a variety of locations throughout the Detroit metropolitan area for easy access to instruction.
Independent Bookstores
Independent bookstores also have something to offer Michigan kids for summer reading. Stores including Pooh's Corner in Grand Rapids sponsors Camp Read-a-Lot, a program of activities and incentives that includes their regular weekly story time as well as craft days, game days, author and illustrators events and costume character events to encourage kids of all ages to keep reading during the summer. Schuler Books, also in Grand Rapids, has a summer reading program for children in kindergarten through eighth grade in which readers can earn bookstore gift certificates for the books they read.