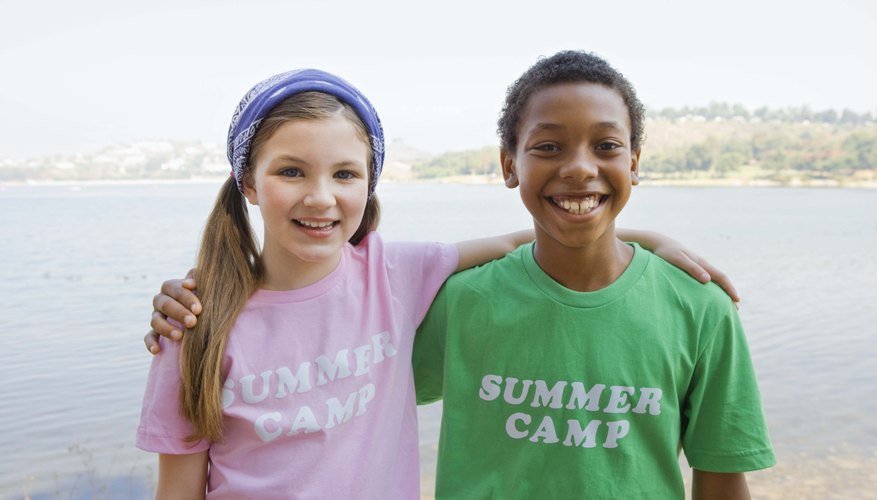 Greensboro, North Carolina offers summer programs to keep the little ones engaged and entertained during the hot months away from school. Located in the Piedmont Triad, kids can meet and make friends from the surrounding locations. Each camp supports the interests of various age levels and gets kids moving, exploring and away from the television.
The Arts
The Greensboro Ballet offers inclusive summer programs for all skill levels, from beginner to advanced. Children ages 3 to 12 can attend weeklong programs at the Cultural Arts Center. Participants improve motor skills and make crafts. Some of the themes are princesses, flowers and fairies and birds and butterflies. Dedicated dancers ages 10 to 12 can work and improve skills during the summer months in the Young Dancer's Workshop. Eastern Musical Festival camps introduce kids to diverse musical genres such as African drumming and mountain bluegrass. Participants ages 4 to 11 interact with professional musicians, play instruments and learn the music recording process.
Science and Math
Kids can attend Mad Science Camps at Bur Mil Park and the University of North Carolina at Greensboro. This camp encourages discovery learning, where campers use their five senses to learn science. There are daily physical events and hands-on activities. Kids can attend either three hour or full-day sessions. Some of the themes for the elementary-aged campers are LocoMotion, Red Hot Robots and Super Duper Science Sampler. Mathnasium summer camps turn math into interactive summer activities. Kids explore math while shopping, playing games and completing projects and puzzles.
Nature Camps
Located in southeast Greensboro, Camp Weaver is surrounded by beautiful lakes and forests, which are characteristic of the region. Day camp is an excellent opportunity to gain an introduction to camp culture before experiencing overnight camp. First graders through ninth graders attend day camps filled with water and land activities, which include archery, a water zip line, kayaking and a ropes course. Camp Joy is a camp dedicated to serving campers with special needs. Campers, ages 5 and older, choose one or two week sessions at Hagan Stone Park's trails and playgrounds. Trained staff, volunteers and an on-duty nurse support campers while swimming, playing sports and participating in talent shows.
Sport Camps
Burmil and Bryan Parks in north Greensboro host the Precision Golf School and Tennis Academy. Instructors give campers tests to evaluate levels on day one. Campers develop skills and gain needed practice during the summer months. Kids practice golf skills on champion level golf courses. Campers learn gymnastics, tumbling, cheerleading and many more activities at Tumblebees Summer Camps. Each camp meets once a week for nine weeks. Courses offerings are available for toddlers up to adolescents.