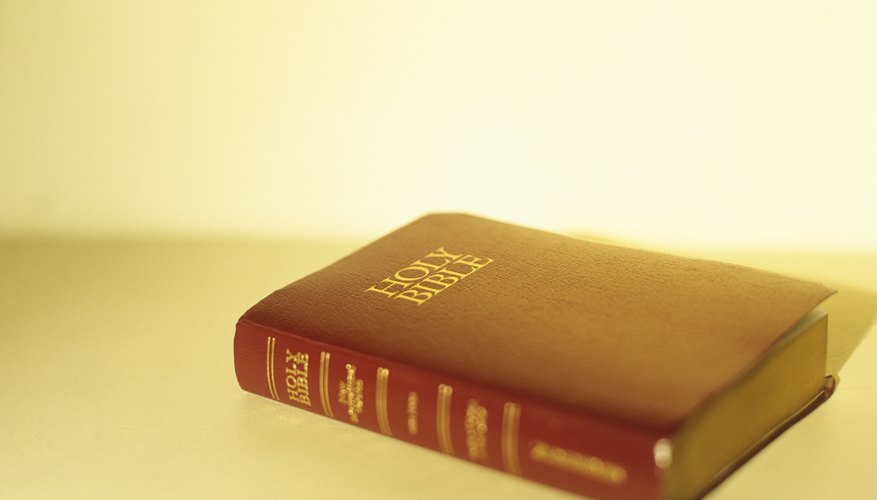 As a parent or youth leader, you may be wondering how to start your own bible club in Kentucky. Bible clubs offer a way for children to learn more about God and the Holy Bible while forming social connections with other like-minded families and children. Bible clubs can be a simple group of homeschool students, church families or even a large public-school-based club
Finding Leadership and Members
Search for schools in your area. The Kentucky Department of Education school directory lists all public schools by county.
Write down the names and contact information for any administrators or teachers who may be interested in helping sponsor the club.
For an independent club not associated with a school, search the Homeschool World Kentucky homeschool groups page for local homeschool co-ops or organizations. Also leave information at local churches.
Securing a Location
Determine the number of initial members the club will have. You will just need a rough head count.
Search for a location to hold your meetings.
Look at schools and churches for space. Many schools and churches will offer free meeting space for student organizations. Speak with the church or school staff to determine if your group is qualified to use the space. For small groups, personal homes may work well.
Structuring the Club
Define your club's goal and purpose. Write out in words exactly what you hope to accomplish with the club.
Observe other local Kentucky bible clubs for ideas.
Contact parents of potential members to see if anyone is willing to donate to a start-up fund. Use this money for printing promotional fliers, starting a website and purchasing materials for the club such as extra bibles, worksheets and snacks.
Launch the Club
Choose an official start date and time.
Print fliers about your church group with the dates, times and location and your contact information, and post them in area schools and churches.
Secure materials needed for the first meeting and outline a discussion plan.
Create the new club, meet its members and begin.
Tip
Bible lesson plans can be purchased or downloaded online for free. Simply search for bible study lessons and all you will need is a printer.
Warning
Speak to the public school administration before starting a bible club at a public school. Some schools have restrictions and regulations that must be followed by all school organizations and clubs. You will need to look over these guidelines thoroughly before attempting to start the club.