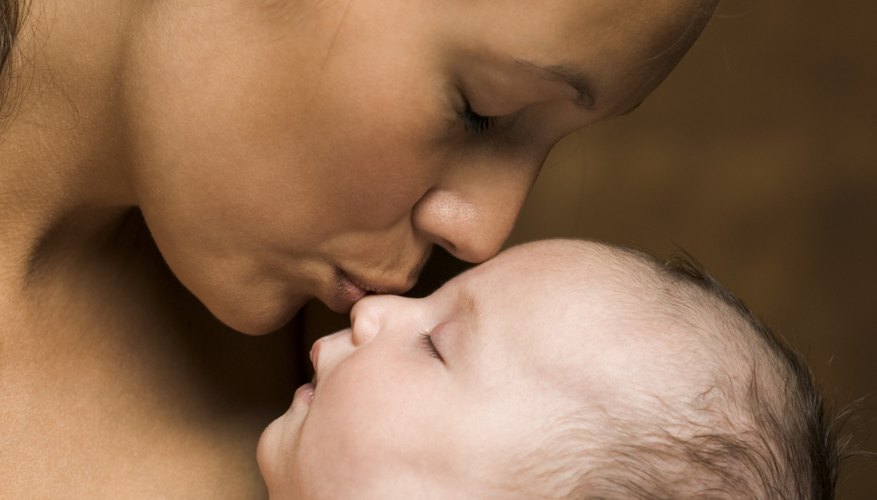 With a newborn in the house, finding time for simple tasks like taking a shower or brushing your teeth may become unexpectedly challenging. You may wonder how a person so small can have such big and all-encompassing needs. With a little creative time management, you can squeeze in a daily shower to take care of your own needs even in the early days after giving birth.
Schedule your shower for immediately after you tuck your newborn into bed following a full feeding. Ask someone to listen for her or use a baby monitor with the receiver in the bathroom to enable you to hear cries. Be prepared to cut your shower short if your baby wakes up crying.
Ask your partner to care for the baby while you take a shower. If you breastfeed your newborn, timing your shower for immediately after a feeding can give you the most time for taking a leisurely and relaxing shower.
Reach out to a family member, friend or neighbor for help with your newborn. Explain to your friend that you're having trouble finding the time for a shower and you feel overwhelmed. Invite her over to your home to watch the baby while you shower.
Place your baby in an infant seat and position it in the bathroom with you to enable you to supervise your baby while you take a quick shower. This option generally works best when you have recently fed your baby and he's feeling calm.
Tip
As difficult as it is to find time for self-care with a newborn, don't neglect yourself. A daily shower is important for your personal well-being. These few moments to yourself are also essential for personal rejuvenation.
If you try to schedule a shower at one time during the day, but circumstances require putting it off, keep trying. Maybe you cannot shower in the morning as you are used to doing, but a little flexibility should enable you to accomplish this task at some point of the day.