If you are thinking about purchasing a girl's bike, consider that girls typically have shorter arms but longer legs than boys. That's why knowing your child's overall height and body frame dimensions is essential to finding the perfect bicycle fit. Her comfort is the main goal; if she's not comfortable, she won't enjoy biking. It is not essential for your girl to be able to reach the ground, but she must be able to get on and off her bike safely.
Step 1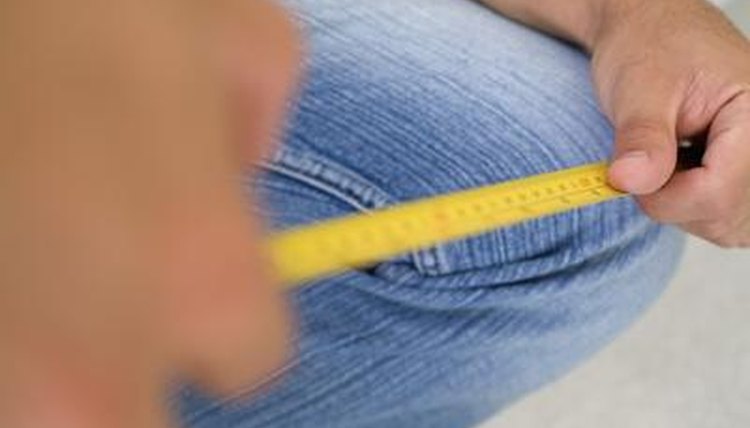 Medioimages/Photodisc/Valueline/Getty Images
Have your child put on the shoes she will use when biking and rest her back against a wall. He feet should be less than shoulder-width apart. Place a throw pillow between her legs akin to sitting on a bicycle seat. Measure her inseam from the inside of her crotch to the floor.
Step 2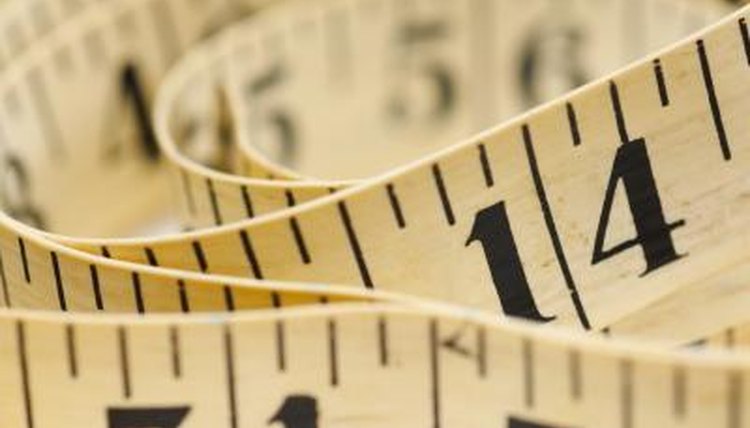 Jupiterimages/Photos.com/Getty Images
Determine her torso length by running your measurement from her crotch to the small V of her throat while she stands straight with her back against the wall. This measurement helps determine the ideal top tube length so that she isn't riding scrunched up.
Step 3
Keep her against the wall and give her a ruler to hold in her fist with her arm outstretched. Calculate from the end of her collarbone to the object held in her hand. Use this measurement to ensure that she isn't stretched so far that she is unable to turn her bike's handlebars.
Step 4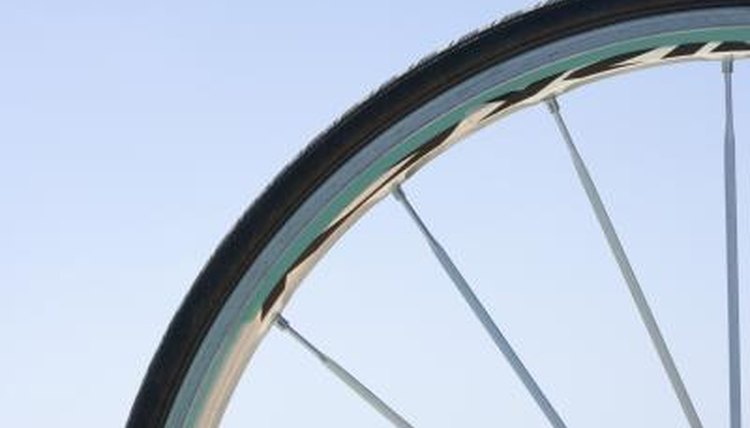 Polka Dot Images/Polka Dot/Getty Images
If your girl's inseam falls between 14 to 17 inches, pick a 12-inch wheel diameter. Look for a 16-inch wheel diameter if her inseam measurement falls between 18 and 22 inches. For 22 to 25 inches, look at 20-inch bicycles.
Step 5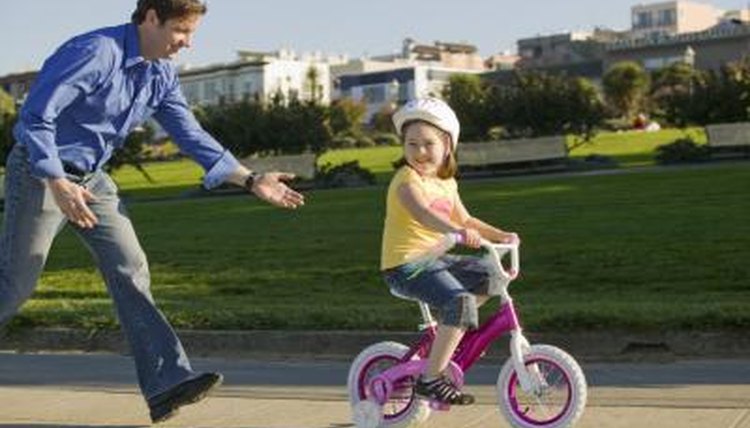 Jupiterimages/Comstock/Getty Images
Follow general age guidelines to further establish your girl's bicycle size. For toddlers using training wheels, bicycle frames will be between 12 and 14 inches. Between the ages of 4 and 6, consider a 16-inch frame. For a 5- to 8-year-old using training wheels, test 20-inch frames.
Step 6
Jupiterimages/Comstock/Getty Images
Assess bicycles without training wheels. Four- to 6-year-olds should try 16-inch frames. Five- to 8-year-old girls need a 20-inch bicycle. Investigate 24-inch frames for older girls.
Step 7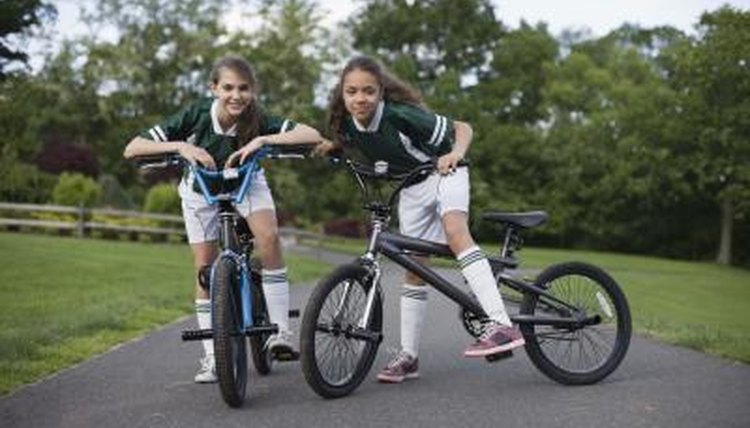 Jupiterimages/Comstock/Getty Images
Select a bicycle, and ask your child to stand over the frame or "tube top." There should be 2 to 4 inches of clearance between her crotch and the tube top. In the pedal-down position (the outer pedal is in a downward position when mounting), she should not be able to fully straighten.