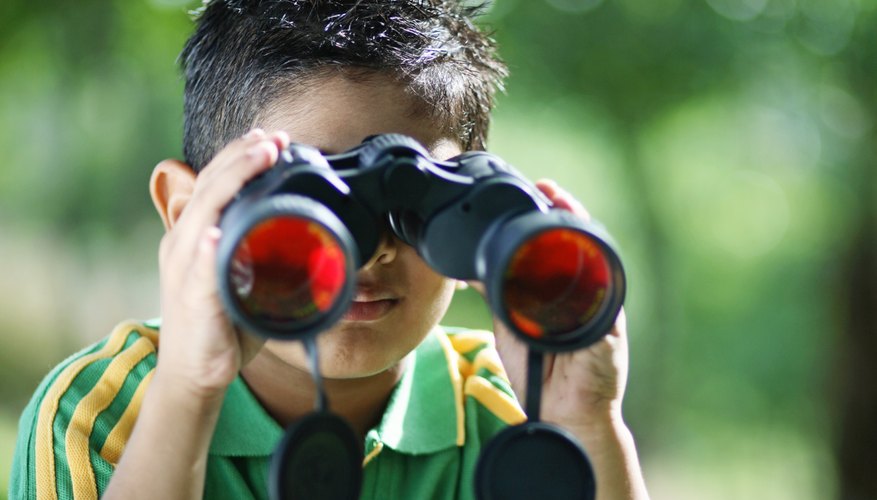 Provide your child with a unique experience this summer by enrolling him in a secret agent camp. The different camps offered throughout the United States teach children about science and forensics, and promote physical activity while learning the art of being a spy. The fun and educational experience will be one your child remembers for years to come.
California
Secret agent camps are offered throughout California. Pali Adventures offers an assortment of specialty camps in Southern California -- including a secret agent camp. The camp offers one-week and two-week sessions, which include activities such as spy games, paintball, zip lines and code deciphering. The camp is open to children and teenagers. Trackers Secret Agent Academy is a day camp for children in Berkeley. During the camp, your child will practice martial arts, unlock codes and discover new languages.
Eastern United States
Visit the International Spy Museum in Washington, DC, and enroll your child in the museum's spy camp. Kids learn the science behind being a secret agent by discovering how to break codes, learn escape techniques and create their own gadgets. The camp is open to children ages 10 to 13. Camp Lohikan -- located in the Poconos Mountains of Pennsylvania -- offers a summer spy camp. The resident camp offers activities such as paintball, rope courses, martial arts and code breaking. Although there is no minimum age for the camp, children must be entering grade 5 to participate in the paintball experience.
Other Locations
The Valley of the Sun YMCA -- located in Phoenix, Arizona -- offers a secret agent summer camp to youth ages 12 to 16. The residential camp takes place at Camp Sky-Y and offers secret agent activities such as paintball, surveillance strategy and night games. Kids Science Labs is a Chicago-based venue that provides kids with hands-on activities that cultivate an interest in science. Summer day camps are offered at Kids Science Labs – including spy camps -- to children ages 4 through 12.
Mad Science Camps
Mad Science is an organization that teachers children the wonders of science with locations across the United States and internationally. Mad Science of Minnesota offers a spy camp for children ages 7 to 12. Campers learn to use technology, solve a crime with forensic equipment and create their own security system. In Maine, Mad Science campers use equipment to collect and analyze crime evidence, break codes and create edible messages. The camp also teaches kids how to stay focused and use the power of observation to solve a mystery.