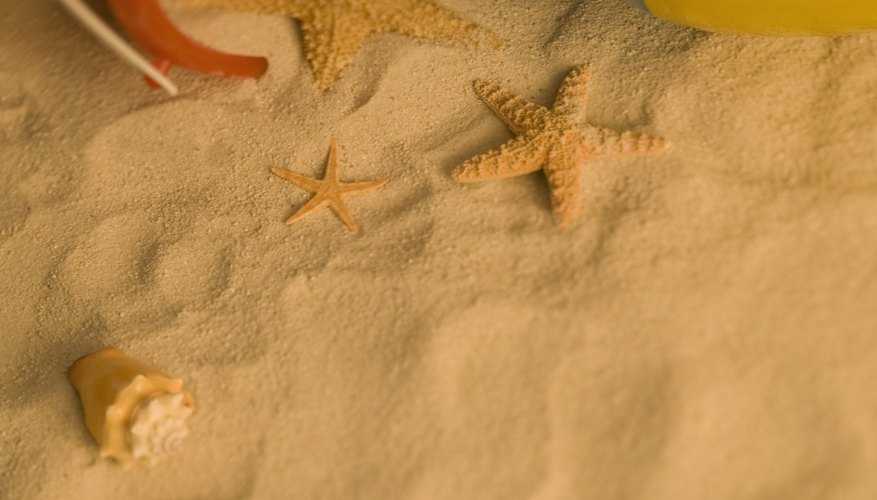 When you think of Florida, you may picture yourself relaxing on a beautiful beach, gazing at your child as she frolics nearby in the clear sparkling waves. According to Visit Florida, the Sunshine State is surrounded by hundreds of miles of breathtaking beaches, each one with its own unique charm. Making your dreams a reality may require a little planning and research in your quest to find the perfect beach in Florida that is safe for kids.
Siesta Key
Located on the Gulf of Mexico in Sarasota, Siesta Key is a kid-friendly, sugar-white beach with 99 percent quartz sand, reports Best Kid Friendly Travel. This luxurious sand is perfect for tender feet, as it stays cool even on the hottest of days, protecting kids' feet from burns. According to the official website for Visit Sarasota County on Florida's Gulf Coast, it was voted best U.S. beach by Stephen Leatherman, professor and director of the Laboratory for Coastal Research at Florida International University -- better known as Dr. Beach. Best Kid Friendly Travel says that, with its year-round lifeguard protection and shallow water, Siesta Key is one of Florida's safest beaches for kids.
Cape Florida State Park, Key Biscayne
Dr. Beach voted this white coral sand beach number seven out of the 10 top U.S. beaches of 2013. The emerald-colored water and gentle surf are created by a sandy offshore shoal that causes the waves to break before they get to the beach, making it safer for kids. The Guardian describes this island beach, south of Miami, as beautiful and spacious, with a lighthouse at the end. The constant breeze keeps it cooler than many Florida beaches, helpful in keeping children safe from heat exposure. The water is serene and almost waveless, as it gradually slopes in depth, making this one of the safest beaches for kids to swim and play in.
Fort Desoto State Park Beach
According to Pinnellas County Parks and Conservation Resources, the Fort Desoto State Park Beach is another Dr. Beach award winner, located near St. Petersburg on the Gulf of Mexico. It is known for its historical artifacts, diverse natural surroundings and safe playground areas. Here, your kids can enjoy 3 miles of white-sand beach and a natural sandbar off the coast that creates a shallow lagoon. According to Visit Florida, this clear, warm-water area is a safe place for kids to swim.
St. Pete Beach
Located near St. Petersburg and Fort Desoto Beach, St. Pete Beach is home to miles of white-sand beaches. According to Jim Wilson, park supervisor, the beaches are lifeguard-patrolled and offer nature trails, fishing piers, a fort, kayak and bike rentals and playgrounds. North beach is a natural protected wading pool, where the gentle gulf water and gradual slope make it safe for kids.