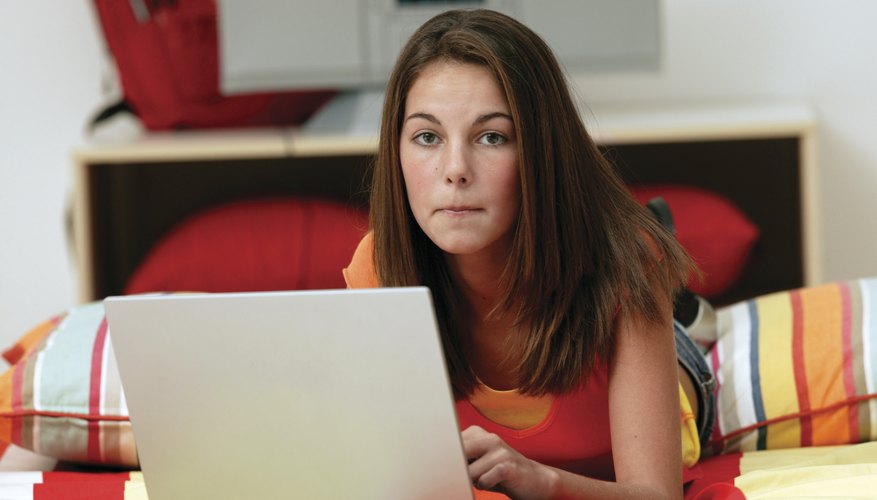 Your teen can decorate to her heart's content with the array of free room decorating games available online. They can give teenage girls, who are interested in interior design, the opportunity to practice doing something they like. Girls can decorate a teen bedroom, a baby's nursery, a school classroom or an entire castle.
Gamesgames.com
At Gamesgames.com, your teen can play an array of decorating games, such as My Romantic Town, where you can create an entire world of your own, right down to what type of weather there is. In My New Room 3, teen girls will have an empty room awaiting them, with all sorts of cute items they can add as decorations. Pet Daycare Decoration is a game where teens can choose items to decorate a pet daycare.
Dress Up Junior
At Dress Up Junior, your daughter can play Teenage Girl Room Décor. Your teen starts out with a completely empty room and can use her imagination to fill it up with awesome things like a bed and bedding, rugs, chairs, curtains, lights and even some furry pets. In Hello Kitty Pets Room Décor, teen girls can create the perfect room for an animal lover, with pets, rugs, books and toys.
GirlsgoGames.com
GirlsgoGames.com has a broad range of room makeover games for your teen daughter to play. My New Room 2 lets users choose backgrounds, music and pets for a bedroom. Party Decoration is a game where you can play an event, such as a party or sleepover, and do all of the decorating. In Middle School Classroom, girls can get a classroom all set up for the arrival of students.
GirlGames1
At Girlgames1, your teen can play Castles in the Sky, where she can become a creative designer who assists a queen in building her dream castle. Kids Playroom Decoration gives your teen the chance to design and put together an amazing playroom for young children. Or, your teen can design her dream bathroom with the Design Bathroom Prototype game. Girls get to create a relaxing and beautiful bathroom by selecting mirrors, sinks, carpets, bath tubs and accessories.
Dressupgirl.net
Dressupgirl.net also has a broad range of room décor games for your teen to choose from. In High Tech Girl Bedroom Décor, your daughter can create the high-tech bedroom she's always dreamed of. Garden Party Décor allows users to plan and create a garden party. Girls who play the Beach Décor game will get to design their very own beach, in preparation for an exciting beach day.