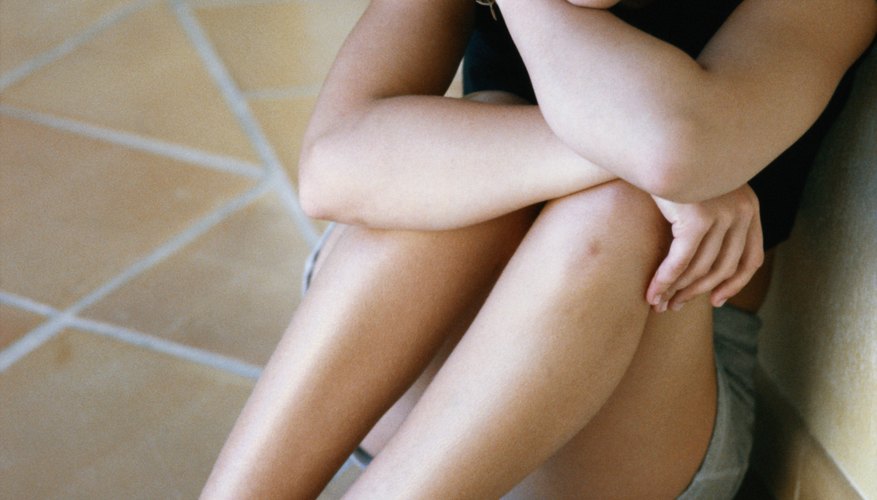 Your teen is certainly not perfect, which makes it necessary for you to punish her from time to time. Grounding is an effective form of punishment for some types of teenage misbehavior, but if your teen's behavior does not improve after being grounded, it might be time to try a new form of punishment that better gets the point across. You are not required, as a parent, to live with a rude teen. If grounding doesn't work, there are plenty of other punishment options available to you. One of them is bound to curb your teen's rude behavior.
Make it clear to your teen that respect is a requirement, not an option, and inform her that you will punish her accordingly when she is rude. According to the Children's Trust Fund of Massachusetts, your teen is at an age where she is trying to assert her independence and challenge authority. Talk to her when she is rude. Tell her that being rude is a sign of immaturity, and that it's perfectly okay to disagree with you or any other person around, but that disagreeing with someone is easily done in a respectful manner.
Require your teen to pay restitution for her rude behavior, advises the Children's Trust Fund of Massachusetts. For example, if she is rude to one of her teachers at school, resulting in a call to you at work, punish her by making her write an apology letter to read to her teacher in front of the class. This type of punishment is considered payback for your teen's wrongdoing.
Take away a favored privilege of your teen. If she continues to behave in a rude manner after you ground her, take your punishment in a different direction. According to the Kids Health website, the loss of a privilege should coincide with the rule broken. For example, if your teen is rude to you before she borrows your car to spend time with friends, remove her privilege of borrowing your car for the rest of the week.
Warning
Never spank, hit or yell at your teen when she is rude to you. This will not help your teen to change her rude behavior; it will only teach her to fear you. Furthermore, according to both the Children's Trust Fund of Massachusetts and Kids Health, spanking and hitting are forms of physical abuse that provide your teens with the opinion that hitting and physical violence are acceptable methods of expression when it comes to anger and frustration.