According to Pregnant Teen Help, nearly one-third of all girls in the United States will get pregnant during their teen years. Billions of dollars are spent on teenage mothers, while millions of dollars are fed into pregnancy-prevention programs. These programs must evolve with the times, always remaining up-to-date with teenagers' perspectives by engaging them in conversations about their views on sex and pregnancy.
Types
A number of programs are available to help pregnant teens and teenage fathers. They include residential programs, usually private organizations that help pregnant teens learn parenting skills and complete their education. Support groups and other community programs are typically free and not for profit. National programs are also available, such as Planned Parenthood, where pregnant teens can get help coping with their situations.
Planned Parenthood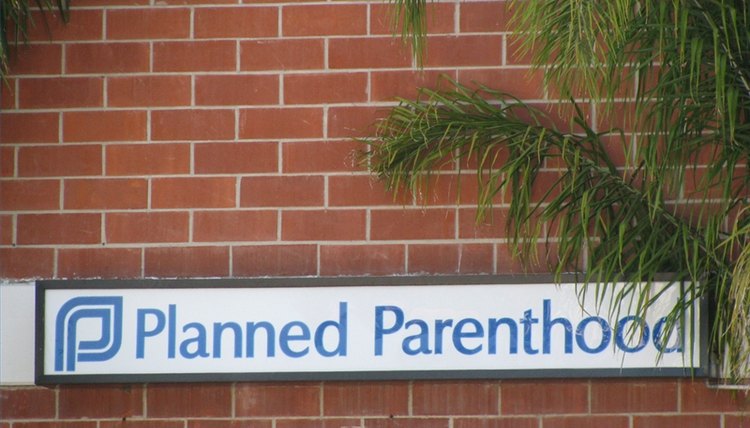 Planned Parenthood is a national organization with a wealth of resources for pregnant teenagers. It offers counseling services for pregnant teens, giving advice on abortion, adoption and parenting. Planned Parenthood is the nation's number one sexual and reproductive health care provider, with over 850 health centers in the United States. Twenty-three percent of Planned Parenthood clients in the United States are under age 20.
School Systems
Schools across the United States have implemented programs to assist pregnant teenagers during and after their pregnancies. The Martha Nielsen School in New York City is specifically for pregnant teens and young mothers. It provides child care, parenting courses and a high school curriculum to make it as easy as possible for the students to attend school. Other public schools in different states offer similar community programs. To find out about programs in your state, contact your local Planned Parenthood.
Health Care
The Generations Program is one of a few programs in the United States designed to give teenage parents and their children access to health care. It serves parents 18 and younger, or 19 and younger with special-needs children. The program links with community-based services for teenaged parents and provides much-needed immunizations, parenting education and physical checkups for parents and their children.
Media
Websites, forums and online communities are available on the Internet. These sites are places where pregnant teens can go to learn more about their condition and to talk to others in a similar situation. YoungMommies.com is one such site, designed to offer support and to provide information to pregnant teens. MTV also airs a series called "16 and Pregnant," which follows several months in the lives of pregnant teenagers.