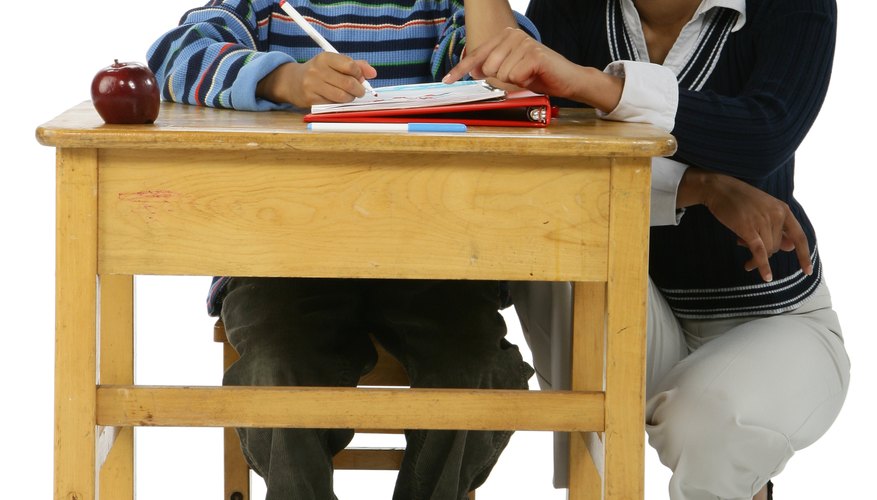 As the parent of an autistic child, you have a responsibility to be your child's advocate. Seeking out a program that can provide your child with educational progress, a positive experience and a supportive and nurturing environment can be daunting. Florida, however, has a variety of excellent schools and camp programs available for families of autistic children.
Florida Autism Center of Excellence
The Florida Autism Center of Excellence in Tampa offers educational programs for children and young adults with autism spectrum disorder. FACE also collaborates with the public school district to bring new choices to families of autistic children. The academic program at the school focuses on appropriate paths of learning based on each child's individual needs and level of function. Through research-based strategies, autistic students gain social, intellectual and behavioral skills that enable them to become more independent.
Florida Autism Center
The Florida Autism Center provides a variety of programs for families of autistic children at its locations in Tallahassee, Daytona Beach and Sanford. Its signature program, the early intervention program, helps children catch up to their peers before attending kindergarten. For children who have started school but need a little extra support during the after-school hours, the center provides a one-on-one program. The Florida Autism Center also operates a small private school for students in greater need of behavioral training, self-care, daily-living skills and social skills. During the summer months, the center offers half- and full-day programs where children work on group social skills.
Academy for Autism
The Academy for Autism in Orlando provides alternative education for low- and middle-income families of children with special needs. With an on-site therapy clinic, students are able to receive therapy during their school day. Using a variety of curricula, they work toward students reaching their full academic potential by first addressing behavioral issues and gradually focusing more on the academics. Students are taught in a natural setting so that they are able to successfully transfer what they learn at their school environment to their home environment.
Atlantis Academy
Atlantis Academy has locations in Coral Springs, Miami and Palm Beach. The school emphasizes the importance of close relationships of parents, teachers and students by providing a low teacher-student ratio and a nurturing staff. The curriculum, academic expectations and social programs are highly individualized, allowing students to develop self-confidence as they learn and grow. The school also offers a variety of summer camp programs for children from kindergarten through 12th grade, including a summer fun camp, academic camp and credit recovery.