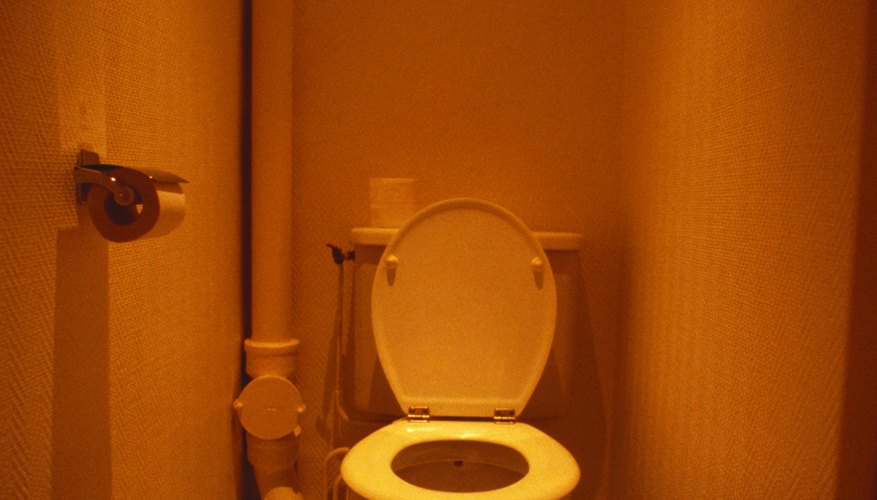 The potty training process is often consistent with the time that a child is becoming more independent -- and that independence only grows as your child prepares to go to day care or preschool. If your little one is already potty training or ready to begin potty training when entering a day care or school environment, you will need to discuss potty training with the administrators at the facility.
Prevalence
It's common for children to show signs of readiness to begin potty training between 18 and 25 months of age, according to KidsHealth.org. At this age, your little one might attend a day care program. Whether your child is potty training while in day care or is mastering the skill in preschool, you will need to learn how your child's facility handles potty training. Some day care centers or schools offer a special class just for children who are training. Some schools will not allow a child who isn't potty trained into a class with children who already use the toilet. Before choosing a day care facility or school for your child, you should inquire about its potty-training policy if this is an issue.
Routine
If your child's school is working on potty training, you should find out the school's routine and method of potty training to try and replicate it at home for greater success in training your child. If you make the routine at home as similar as possible to the routine at school, you are less likely to confuse your child while he learns in two different environments. For example, if the school takes him to the toilet every 30 minutes, you can do the same at home. If his school uses a toilet seat insert, consider using the same equipment at home instead of a child-sized potty chair. If the school recommends the use of underwear instead of disposable training pants, you might find it easier to use the same method at home.
Considerations
No amount of potty training efforts at home or at school will help your child learn to use the toilet if she isn't ready. If she is able to follow basic instructions, shows an interest in using the toilet, and can sit on the potty by herself, she might be ready for potty training. According to KidsHealth.org, the entire process can take anywhere from three to six months. Avoid schools or teachers who are insistent on rushing your child to begin the process if she isn't ready, especially if school is a new experience for her. She might be resistant to learn during stressful times, such as when a new sibling arrives or if there is a change in her school or classroom.
Recommendations
If your child is being pressured at school to begin potty training and you don't feel that he is ready for the process, talk to his doctor. Once your child does start potty training at school, he might experience peer influence that can either be helpful or result in teasing. Do your best to encourage him to keep it up and do his best -- and remind him that having accidents is a normal part of learning. He should never be punished at home or in school for having an accident.