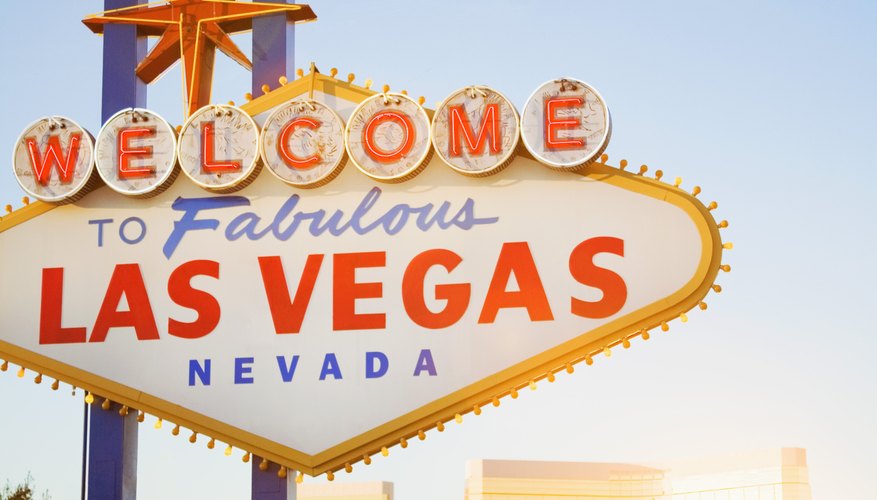 Las Vegas, Nevada, is known to some as Sin City, but gambling and nightlife are not all this town has to offer. Vegas has something for kids, too, from wild animal demonstrations to water and light shows occurring every hour. If you are looking to make Las Vegas your next family destination, you'll have plenty of exciting spots to visit with your kids.
The Adventuredome
This indoor amusement park is spread out over 5 acres and boasts more than 25 rides and attractions. If your children are adrenaline junkies, the Canyon Blaster should excite them. This roller coaster travels at 55 mph and holds the title for being the world's only indoor double-loop, double-corkscrew coaster. For those in your family who prefer to keep their feet on the ground, the FX Theater offers 4D adventures, and the Midway provides games of skill for young and old.
Silverton Aquarium
The Silverton Hotel in Las Vegas has a 117,000-gallon reef aquarium. This destination provides hands-on experiences and allows your children to view more than 4,000 tropical fish. Stingrays and sharks are also swimming around, with interactive stingray feedings taking place daily. Best of all, this aquarium has live mermaid swims.
Discovery Children's Museum
The Discovery Children's Museum offers traveling featured exhibits and ongoing exhibits. Kids can travel through The Summit -- a 70-foot tower that has 12 levels for children to explore. For kids with a flair for invention, the Patents Pending exhibit provides a lab to experiment and learn. Those with a mind for hunting down clues will get a kick out of the Solve It! Mystery Town exhibit, where problem-solving abilities are tested and strengthened. Even the youngest in your family will find a place to play at Toddler Town, an exhibit that includes a protected crawl zone for those not yet walking.
Madame Tussauds
Madame Tussauds wax museum promises to put your kids face-to-face with entertainment and sports stars. They can take a picture with Brad Pitt and Angelina Jolie, or strike a golf pose next to Tiger Woods. Even the iconic musicians your kids are sure to recognize are housed within Madame Tussauds walls.