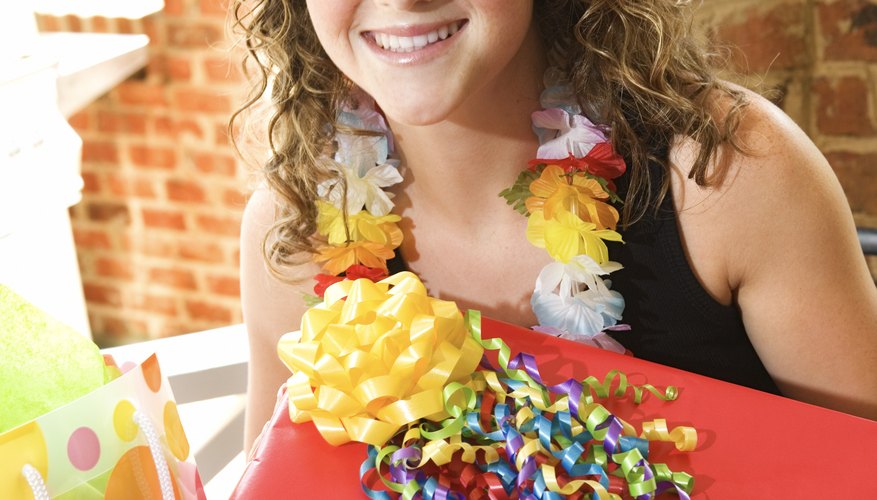 You can find a location for the upcoming birthday party that fits your budget and your teen's interests. Fargo, North Dakota, is known for its cold winters, but indoor venues exist for a teen's party. When the weather warms, you can find outdoor sites, too.
YMCA
Let your teen's friends run around and burn off some energy at the birthday party you are planning. Two YMCA facilities in Fargo provide party packages and rentals. The Fercho YMCA has a gym, a swimming pool and a XerZone area that offers Dance Dance Revolution, Wii access, Xbox connect and other activities. The Schlossman YMCA has an XerZone area that offers the same amenities as the Fercho branch, but it also has pingpong, air hockey and foosball tables. This venue also has a climbing wall and a basketball gym.
Bowling
The Bowler has 24 lanes, an arcade and a restaurant. The venue is available for birthday parties. Red River Lanes has facilities available to host a teen party. It also offers Extreme Bowling on Friday and Saturday nights when guests can watch music videos while they bowl. West Acres Bowl is complete with 32 lanes and the bowling alley accepts reservations for birthday parties.
Avalon Events Center
Avalon Events Center is a venue in downtown Fargo that can handle birthday parties, including bar or bat mitzvahs. The venue has room choices available for parties as small as 10 people or as large as 325 people. Birthday parties hosted at the Avalon Events Center allow you to rent a DJ or hire a band to dance the night away. The venue also helps organize catering to help you plan the special event with ease.
Thunder Road Family Fun Park
When planning a birthday party in the summer months, Thunder Road Family Fun Park is a place to host a teenager's birthday party. The venue has an assortment of activities, including an arcade, laser tag, mini golf, bumper cars, batting cages and go-carts. The venue also has party packages to help you plan the event with ease. The park is open May through September and the staff will reschedule in case of inclement weather.