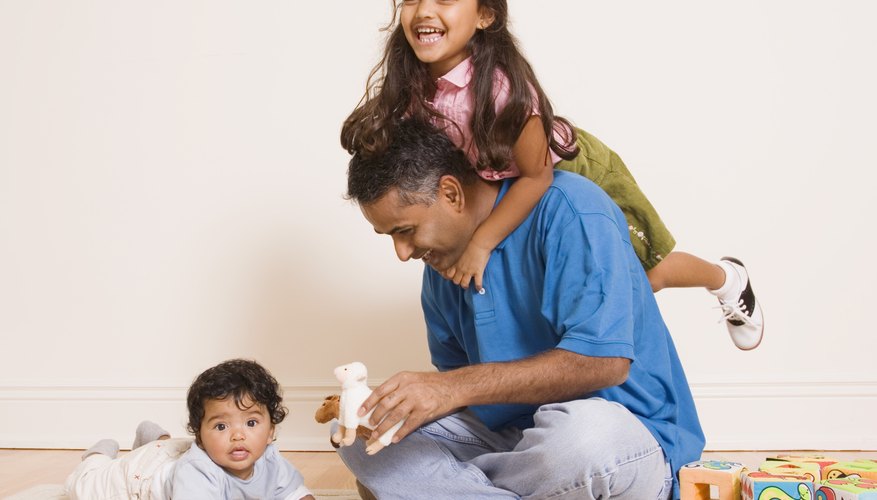 Whether you feel overwhelmed and out of control or you are simply seeking some new ideas and techniques, a national parenting program might be able to help you become a better parent. Parenting programs provide resources and classes that can give you practical information.
The International Network of Children and Families
The International Network of Children and Families founded the comprehensive course called Redirecting Children's Behavior. INCAF certifies instructors nationwide, so you have a good chance of finding a class in your area. This class teaches you how to stop arguing and yelling, and teaches you to promote agreement with your child and feel more positive about parenting. The company also offers a children's class to work in conjunction with the parenting class. Other parenting classes include High Conflict Divorce Resolution and Family Support Seminars.
Love and Logic
The Love and Logic program offers parenting programs and classes nationwide. This program focuses on simple techniques that will make parenting more fun and less stressful. Home and School Strategies for Creating Respectful, Responsible Kids teaches parenting techniques that promote child responsibility and problem-solving. You will also learn fun ways to curb power struggles and arguments with your child. Other class titles include 21st Century Solutions for Creating Respectful, Responsible and Self-Controlled Kids and Keys to Helping Kids Cope with Divorce.
The Nurturing Parenting Programs
The Nurturing Parenting Programs offer nationwide group or home sessions, or a combination of both. The program focuses on preventing and treating several levels of child abuse and neglect. Enrolled parents and children attend groups concurrently, where both groups learn self-esteem, empathy, self awareness, how to communicate without hitting and yelling, and several other important aspects of healthy family communication. Programs are organized into prevention, intervention and treatment categories, depending on what the family needs.
Center for the Improvement of Child Caring
The Center for the Improvement of Child Caring offers nationwide, professionally instructed one-day, structured parenting classes. Confident Parenting teaches parents how to use positive discipline, praise and rewards to encourage positive behavior from children. Effective Black Parenting addresses similar techniques as Confident Parenting, but has been adapted for parents of black children. Los Niños Bien Educados is geared toward Latino American parents.