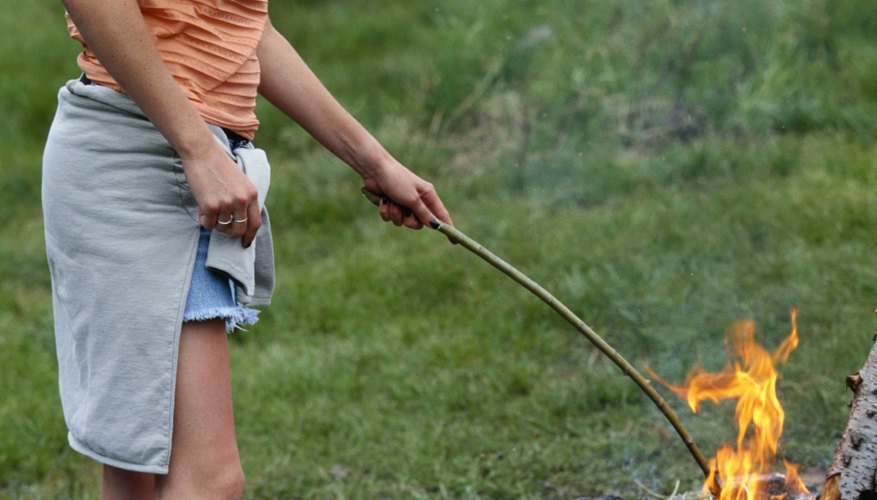 Summer camp has many benefits, including giving your teens the opportunity to make friends, build self-confidence, gain independence, stay active and to try new activities to challenge themselves. Parents in the southeast Texas area of Spring have a variety of overnight teen camps to choose from, whether sports is their teen's passion or science is more his calling.
Sports Camps
At the Sam Houston State University, 30 minutes away in Houston, your teen can attend one of the overnight football camps. Teens will participate in full-contact drills, scrimmages and activities during the day, conducted by staff made up of college football players and major college coaches. In the evenings, campers can try an assortment of activities and listen to speakers talk about football. A Nike Tennis Camp is also offered to teens at the University of Houston. During the course of this overnight teen camp, you teen will receive instruction from the University of Houston head tennis coach and expert staff, which includes five to six hours of tennis every day of camp.
Educational Camps
If you're looking for something more educational for your teen to do in the summer, check out the Wonder Space Tech Camp, 30 minutes away in Houston. Teens can choose from an array of residential camps, such as Java Programming, C++ Programming, 3D Game Design, Advance Game Modding and XCode Programming for Mountain Lion. Or, your teen can sign up for one of the iD Tech Camps through the University of Houston, choosing from Video Game Design, iPhone App Development, video editing or programming. Evening activities include local outings, gaming and movie nights.
Church Camps
Some church camps can be found near Spring. At the Outback Summer Camp of Pine Cove, about 90 minutes away in Columbus, teens can enjoy crazy dances, skits, swimming, Bible study, sports and theme nights. This overnight camp is for teens up to 10th grade. Alternatively, your teen could attend Cho-Yeh Christian Summer Camp, about 80 minutes away in Livingston. Teens will get to participate in activities such as wake boarding, horseback riding, paintball, archery, cheerleading and dodgeball. Your family can go for a visit to see what your teen has been up to at Family Fun Day.
Adventure Camps
Teens looking for an adventure this summer can go to one of the nearby adventure summer camps. At the Kidventure Safari Overnight Camp, three hours away in Austin, your teen will be challenged, go on adventures and learn about leadership and community service. Activities include caving, rock climbing, rappelling, kayaking and backpacking. Epic Adventure Teen Adventure Camp is three hours away in San Marcos and is a 100 percent outdoor teen adventure camp. Teens who attend this overnight camp will go rafting, fishing, rock climbing, camping and exploring in the wilderness.