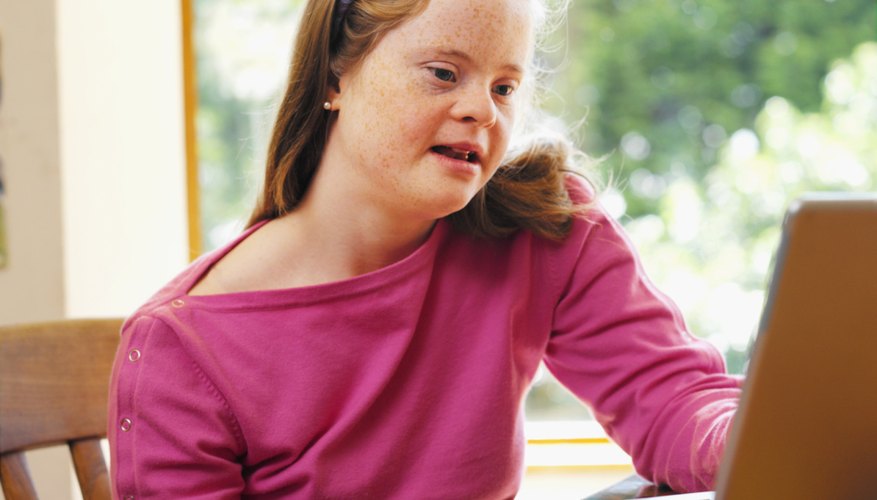 Many parents focus a vast amount of energy supporting their mentally disabled kids through school, but you might wonder what happens after graduation. While the Individuals With Disabilities Education Act provides public special education and related services through age 21, you must consider what options are available to your child after those services run out. Potential opportunities depend on the severity of your child's mental disability.
Transition Planning
Planning for your child's life after graduation begins in high school at the latest, according to the National Dissemination Center for Children With Disabilities. IDEA requires "transition planning" to be a part of your child's individualized education plan. Your child's IEP team will consider options, including post-secondary education, vocational education or independent living. The IEP will include transition services, such as instruction, community experiences and acquisition of daily living skills to prepare your child for the transition to adulthood.
Employment
Some children with mental disabilities have work or a career as one of their life goals, and according to the Institute for Community Inclusion, employment provides children with disabilities the opportunity to build new skills, make friends and earn a living. Pay attention to your child's extracurricular interests, or consider an internship, course or volunteer activities that teach vocational skills. The Institute for Community Inclusion also suggests asking your network of friends or neighbors for job leads.
Continuing Education
While college is not right for every child, some individuals with disabilities thrive in the post-secondary education environment. In college, children with disabilities can improve a skill in which they already excel, such as computer technology. This education can lead to employment after graduation. According to the Institute for Community Inclusion, many schools offer programs, such as classes for groups of individuals with disabilities, or special allowances for individuals with disabilities, such as more time to take exams.
Group Homes or Independent Living
The Social Security Administration provides financial assistance to individuals with disabilities, which could help fund your child's room in a group home or independent living facility. Disability.gov offers a search engine to help find suitable housing. Your child might be able to live mostly independently, so some housing options offer minimal support and activities. Other housing options, most likely group homes, offer full-time support for those individuals who cannot live independently.
Adult Community Services
Many adults with disabilities lack recreation time after those support systems are removed after graduation. The National Dissemination Center for Children With Disabilities offers a list of recreation activities in which you can help your child get involved after graduation, such as Disabled Sports USA, the nation's largest year-round sports and recreation activities organization, and the United States Adaptive Recreation Center, which works with rehabilitation centers, parks and recreation departments to provide opportunities for individuals with disabilities. Check your local park or activity center for a schedule of events.