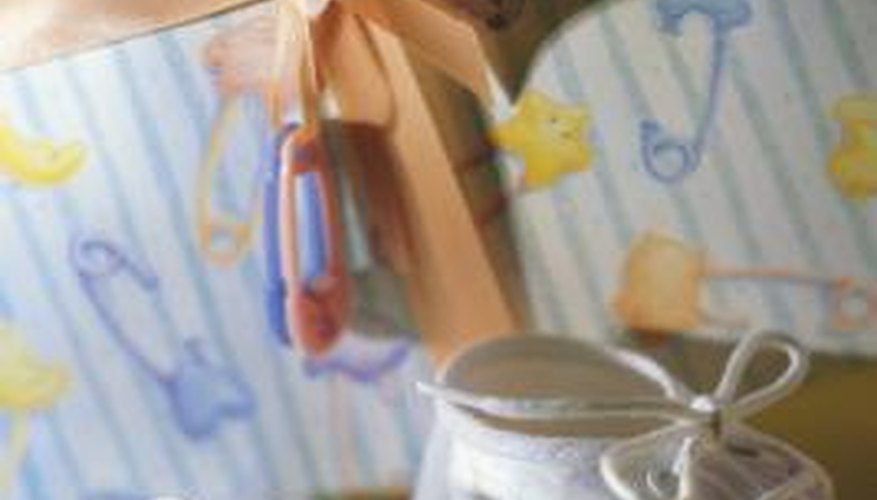 Non-edible cakes are a fun and creative way to give someone more than one gift without throwing everything into a gift basket. Several themed gifts are put together in such a way that they resemble a fancy cake. The non-edible cake makes a great party centrepiece and the guest of honour gets to keep it as a themed gift when the party is over.
Diaper Cake
A diaper cake is one gift to give a mother-to-be at her baby shower. Diaper cakes can be used as a party centrepiece and then given to the guest of honour as the final gift. Depending on the design of the cake, about 60 diapers rolled up tightly and put together for a three-tiered cake shape. Other items, such as baby bottles, baby shampoo, pacifiers, baby rattles and bibs, are used to decorate the cake even further. The cake is held together using colourful ribbon.
Flower Cake
A flower cake works for birthdays and anniversaries. These cakes are particularly good for someone who is diabetic or has special diet restrictions. A floral cake can be made of real flowers or artificial flowers. Simple tools, such as toothpicks, a knife, scissors, floral foam blocks and a cake pan, are used along with the flowers to put together this cake.
Bridal Shower Cake
A non-edible bridal shower cake can be made using full-sized body towels, hand towels and wash clothes. Artificial flowers and colourful ribbon are used to decorate the cake and fancy hand soaps. Soap dispensers and other bathroom-themed items finish the design.
Romantic Cake
Tightly rolled fitted sheets make the base of this cake. The second and third tiers are made of pillowcases, women's panties and men's boxers or briefs. Massage oils, chocolates, lotions and a blind fold top this cake. Decorate with flowers, such as rose heads or rose petals.