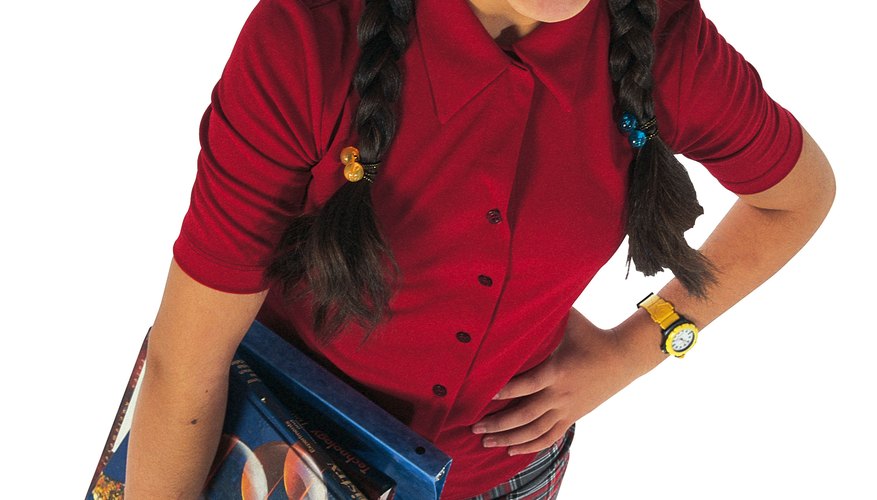 Smart, quirky and unique is so in. Being considered a nerd is not the social stigma it once was. On the contrary, nerd culture is growing in popularity, with teens proudly proclaiming their "nerdiness," not only with their intellect, but in the films, books and TV shows they watch. Even traditional nerdy clothing is considered "geek chic" to the fashion world. Let your teen's geek flag fly with an epic, nerd-themed party featuring classic and modern nerdy elements.
Send out nerd-themed invitations. If you are having a themed nerd party, such as "Star Trek," or "Bow ties and Suspenders," make sure the invitation reflects the theme and that it includes information on what the teens should wear to the party. If you are having a general nerd party, you can choose from a wide range of nerd-themed invitations, including invitations made to look like the periodic table, or like a pocket protector.
Set the mood with nerdy decor. Greet guests with a welcome sign on the door, nerd style. For example, the sign could be written in computer code or in "klingon" for trekkie nerds. Have mini light sabers and plastic nerd glasses for all the guests, or make them all wear "Hello, my name is:" name tags. Play music from classic video games, like "Super Mario Brothers," in the background. Serve snacks based on the type of nerd party you are having. For a math-nerd theme, for example, you could set up cube cheese made to look like a graph. Include a pie baked in a square pan, as a "pi r squared" joke.
Play nerd-themed games. Plan to have several different game areas to give the guests plenty of options. Feature a chess area, a board game area and a video game area. If possible, include old video game consoles from the 80s and 90s, along with more modern, high-tech game consoles.
Plan nerdy contests. See who can solve a Rubik's cube the fastest. Divide the teens into two teams for challenging trivia games, with history, math and fantasy categories. Have a best-dressed nerd contest. Include categories such as best fantasy character, best nerd fashionista and best classic nerd.
Play nerdy movies. You can have these playing in the background or, if the party is also a sleepover, you can play one or two as the evening winds down. Ideal nerd movies include any of the "Star Wars" films, "Star Trek," "Back to the Future," "Wargames," "Fanboys" and "Revenge of the Nerds II."
Warning
Some classic "nerd" movies might be too mature for younger teens. Check with the other parents before choosing which films to show.