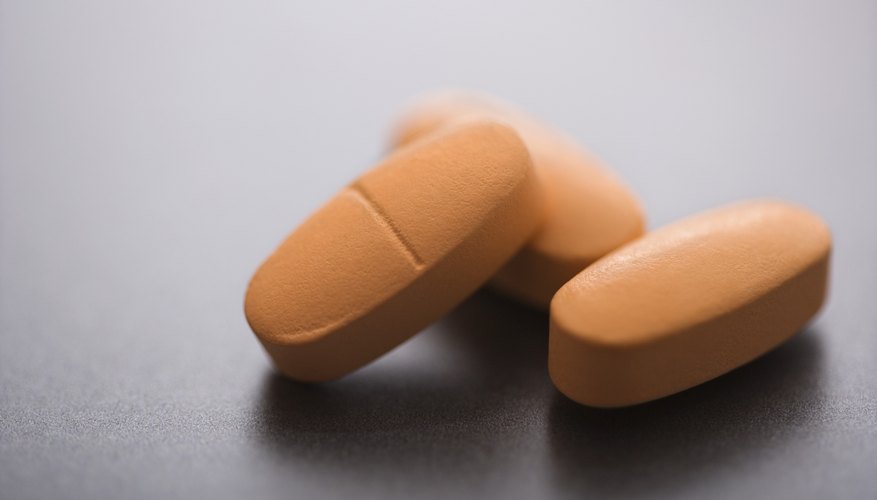 If you are thinking of starting your preteen on a multivitamin, there are a few things to consider. There are many types of multivitamins and different kinds work better for different kids. Vitamins can be an especially good idea for preteens and teens, who may seem to live on soda and potato chips and therefore could use a little balance in their diet.
Types of Multivitamins
Depending on your preteen's taste and situation, there are different vitamins to consider. The Mayo Clinic suggests that most children who are eating well do not need multivitamins, but that if you are going to give your child one to make sure it is one meant for your child's age range. Preteens can take gummy multivitamins that are flavored and can be chewed, ones that are swallowed whole, or the liquid form that is taken with a spoon or dropper or can be mixed with food or drink. Some preteens will balk at the idea of a chewy vitamin as being for little kids, but they may be a good idea if they don't swallow pills yet. HealthyChildren.org suggests that it's important young people get enough of the vitamins A, C, D, the B vitamins and iron, especially. Most multivitamins contain these vitamins, as well as folic acid and calcium.
Check With Your Child's Doctor
Talk to your child's doctor to make sure it's OK for her to take a multivitamin. For most kids there is no issue, but certain medical conditions or medications can interfere with vitamins, so it's always a good idea to talk to the doctor for opinions and to get his clearance. Your child's doctor can also tell you if over-the-counter vitamins are fine or whether a prescription would be better.
Make a Routine
Once your preteen starts taking a multivitamin, it's important to keep it up. To make sure he does, make it a part of his routine; for example, have him take it with breakfast or after bathing at night. In addition to the benefits of the multivitamin itself, remembering to take it is a good first step for your preteen in taking care of himself and showing personal responsibility.
Healthy Habits
In addition to taking a multivitamin, there are other healthy habits you should be working on with your preteen. For example, make sure your preteen gets adequate sleep at night. Encourage him to get regular exercise, either through sports or by walking or biking on his own. Do your best to encourage him to drink plenty of water and low-fat milk and to eat a diet rich in lean protein, vegetables, fruits and whole grains, suggests FamilyDoctor.org. Help your preteen to discover hobbies and interests, and encourage socialization with family and friends as well. Make sure your preteen knows the importance of schoolwork and develops good study habits that will give him the best shot possible at a bright academic future.