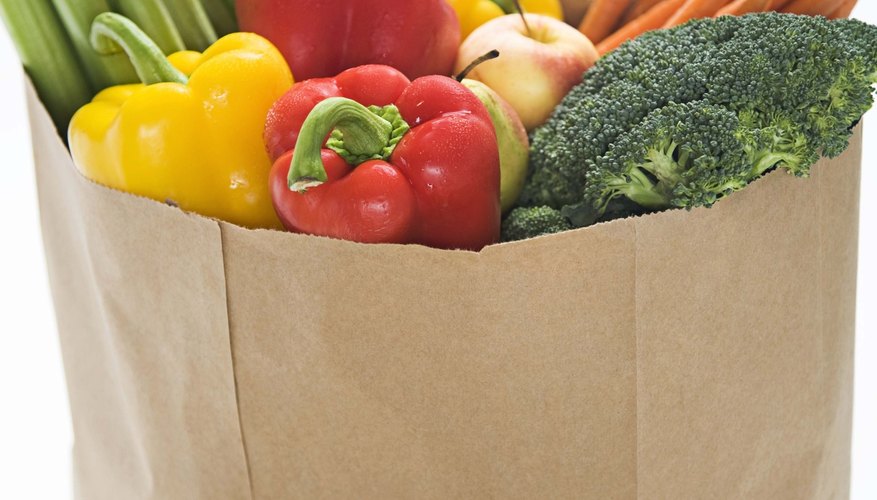 According to a 2001 Surgeon General's report, 13 percent of school children were obese, and 15 percent were overweight at that time. This report spurred interest in dietary health for school-age children, particularly in the school setting. By 2010, according to the Centers for Disease Control and Prevention, rates of childhood obesity in the U.S. had risen to 18 percent. In December 2010, the Healthy Hunger-Free Kids Act was passed by Congress to help promote more nutritional fare for the nation's school children.
School Lunches
The National School Lunch Program provides free and reduced cost lunches to children attending public and private nonprofit schools across the United States. The Healthy Hunger‐Free Kids Act of 2010 required the program to update its meal-pattern recommendations. As a result, your child can get a balanced meal for breakfast and lunch at your local school. If you meet the economic guidelines, your child could receive free meals or meals at a reduced cost. If your child participates in an after-school program, the snacks served must also meet nutritional guidelines.
Healthy Hunger-Free Kids Act in 2010
Students who did not like the school lunches, particularly at the high school level, sometimes had the option of buying food from vending machines inside the school building. Proceeds from the machines were often used to fund extracurricular programs. The Healthy Hunger-Free Kids Act required schools to regulate all food items that were sold or distributed inside the school. This means that if food items are sold to your child or even given as a reward, they have to meet certain nutritional standards.
Implementation Models
It is not enough to limit certain types of foods. Rather, in order to provide school children with nutritious food at school, nutritionists and cooks at your school needed a model for designing healthful food. The "Final Rule Nutrition Standards in the National School Lunch and School Breakfast Programs," published in January 2012, provided a model for appropriate serving sizes, and proportion of vegetables, fruits, grains and meats for a child's meal. Minimum and maximum calories are indicated for each age level to provide appropriate amounts for each.
Other Considerations
Calories, sugars and adequate nutrition are not the only considerations in implementing a healthful school regimen for your child. During the process of looking at nutrition, factors such as sodium levels in foods were also examined. For example, in Missouri, a timeline for sodium reduction was introduced. Coordinated School Health Programs issued a call to action for communities to develop programs that supported good nutritional both in and out of the school environment.