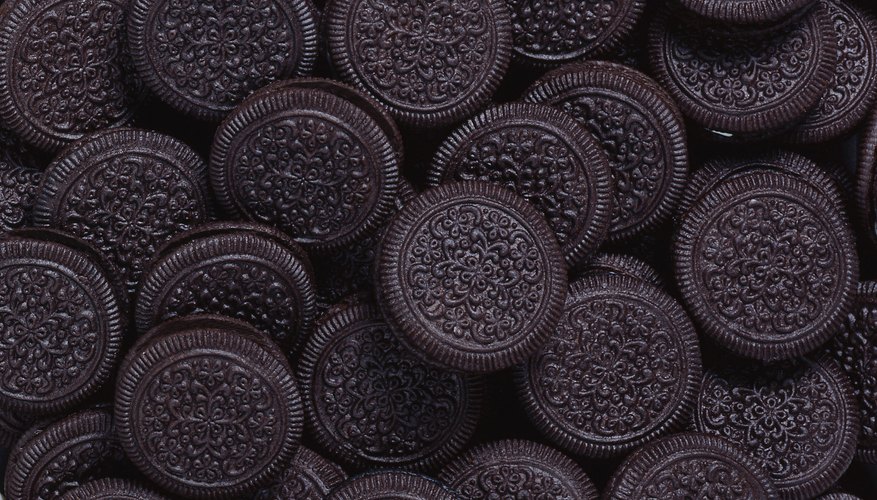 Choosing a theme for your child's birthday party can make the planning and decorations fun. A zebra theme is bold and bright and suitable for both boys and girls of any age. You can also choose an accent color to break up the monotony of the white and black. Hot pink is a popular choice for girls, and blue or red would be suitable for boys. Choosing the lunch menu leaves lots of room for creativity and allows you to have fun "playing" with the food.
Appetizer Tray
Not many foods are black or white, but you can choose items that are pretty close for an appetizer tray. Line up dark purple grapes alongside rows of white popcorn or balls of raw mozzarella cheese. The alternating rows will create a stripe pattern like a zebra. You can do the same with rows of black olives and cheese spread or chunks of cheese. Raisins, eggplant and blackberries are all suitable options for the "blacks" in your zebra layout, and soft cheeses, pale crackers and white toast are suitable for the "whites." You can also create paper cones out of zebra-printed construction paper and fill them with snacks like fish crackers or popcorn.
Zebra Pizza
Kids of all ages love pizza. It's a tasty food that you can also load up with nutritional ingredients. Decorate your own pizza to create a zebra theme with the toppings. For example, you can make a cheese pizza with rows of black olives. You don't have to tie yourself to black ingredients, though -- any pattern of stripes will get the theme across. You could create stripes of pepperoni, mushroom or green peppers. Focus on one or two ingredients only so that the stripes create a zebra affect instead of a rainbow.
Parfait Cups
Parfaits can combine both savory and sweet ingredients, and they are layered, making them perfect for a zebra theme. Layer white plain or flavored yogurt, whipped cream or a vanilla pudding with a chocolate pudding or cream. You can choose blackberries or blueberries for your "black" layers to add more healthy ingredients. Thin layers of granola between the white and black layers can provide some tasty crunch.
Zebra Cookies or Cupcakes
Sweets are by far the easiest way to incorporate the zebra theme into a party since so many candies are available in black and white, and food coloring and frosting can be used to create whatever effects you would like. You can make zebra cookies by baking sugar cookies and icing them with a white frosting then piping a black gel or frosting over that for the stripes. The cookies don't need to be shaped like zebras. In fact, they can be whatever shape you want: circles, squares, hearts and so on. Create zebra cupcakes in the same way: Bake whatever flavor of cupcake you like, frost them with white icing and pipe on black stripes. You can also use licorice, chocolate chips and sprinkles to create the stripes.